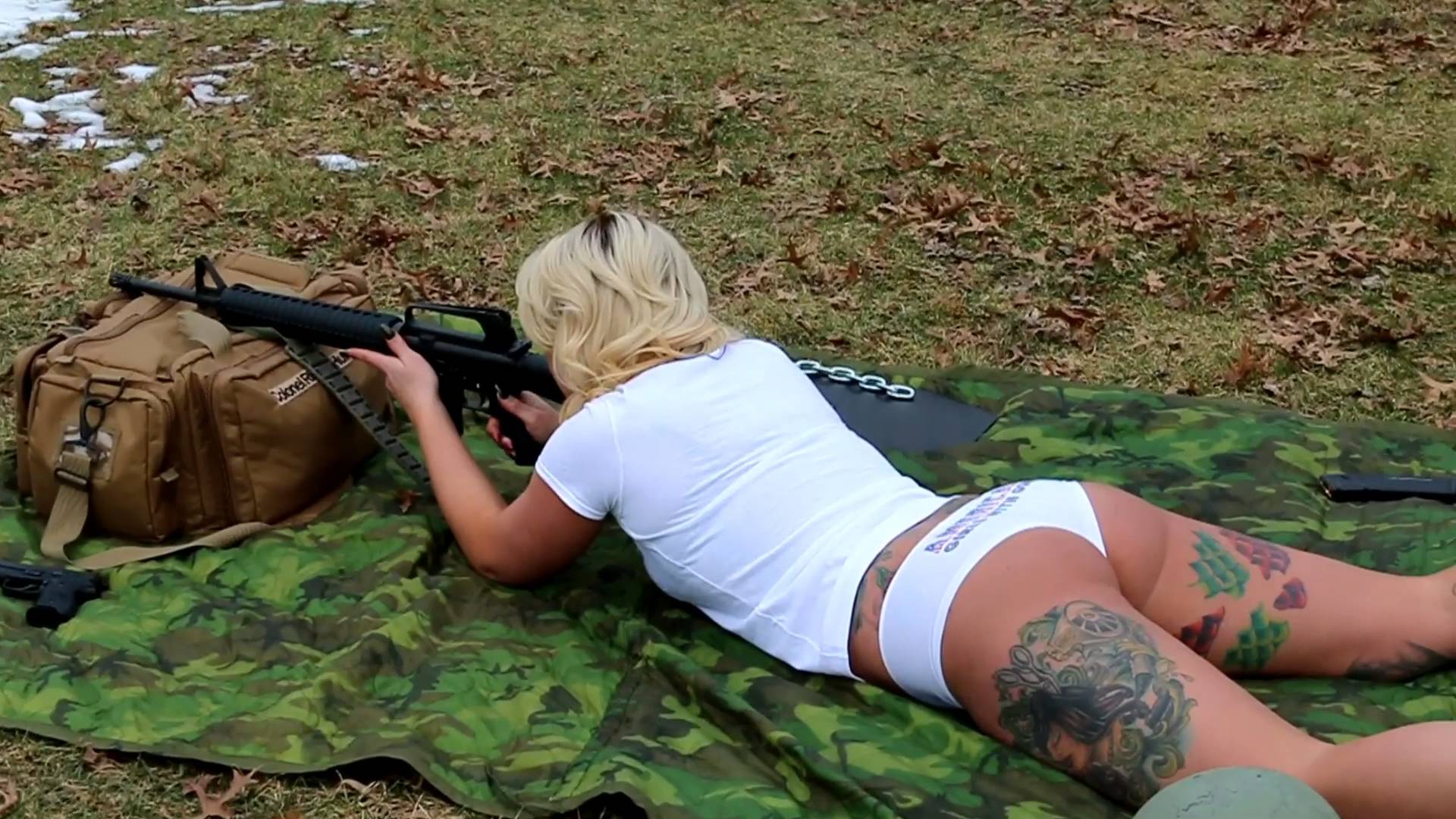 Cailie demonstrates the effect of recoil in cold weather, wait for the rapid fire!
Owning a weapon is one of the most important things to many Americans, and the ability to use it at ranges means a lot to many folks we know.
So then, owning a gun, and shooting it at the range is a very cool day out, however, we thing that Cailie Fischer has you beat, because she does the same thing, only in her underwear and in January, now that right there is dedication to the gun cause right there.
The freezing January weather is no problem for her to accurately display the recoil action on her AR-15, so you might want to pay close attention since she went thru real trouble for you there, especially in the part of the video when she rapidly fires her weapon, you will thank us we believe for pointing that part out, so click on the video and learn some very important facts about recoil effects in winter.