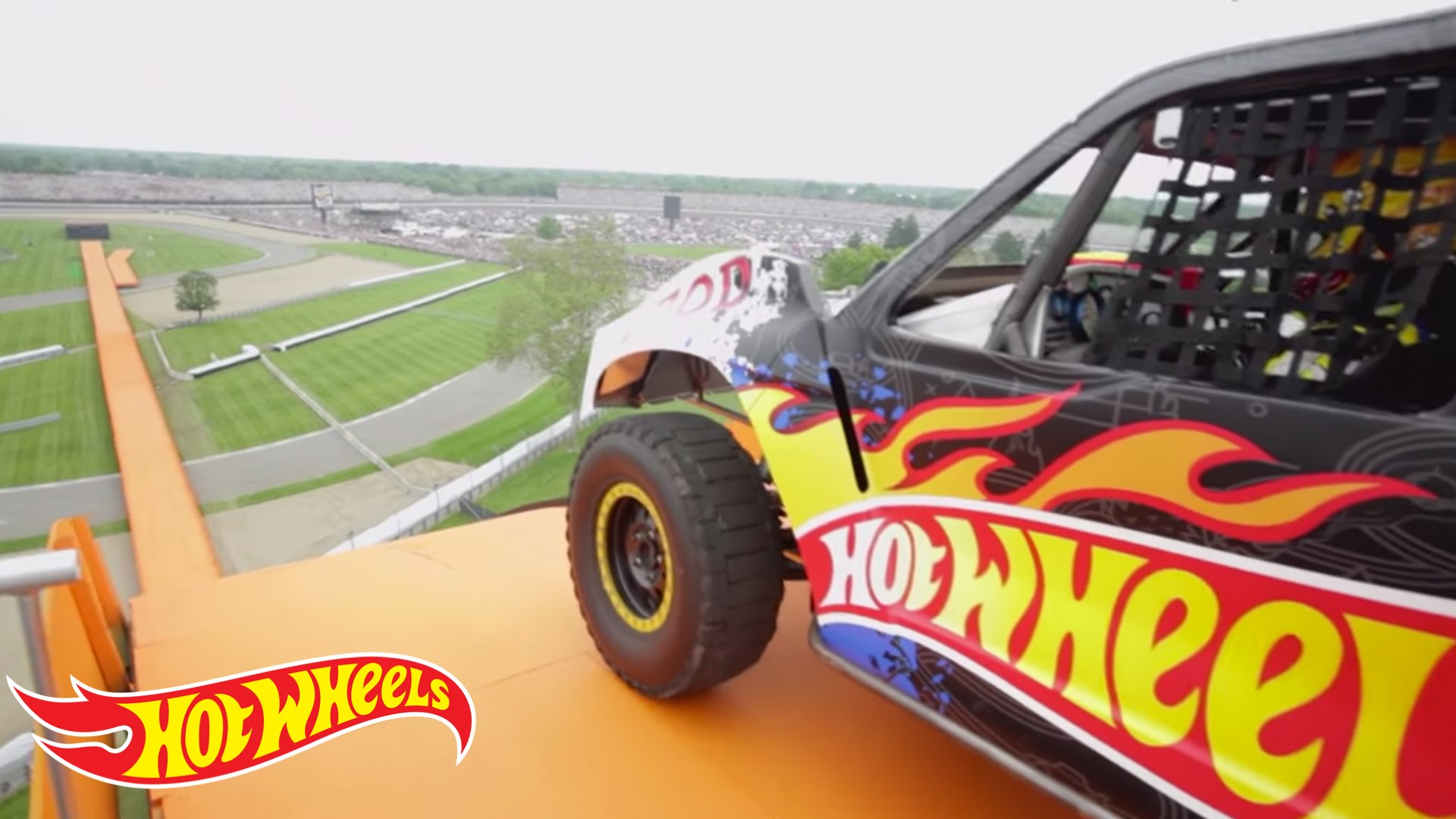 Hot Wheels – Longest Jump World Record!
Some of you might know him as a host for the TV Show Top Gear.
Some of you might know him as a Formula Drift Pro Drift Champion, to others he is the 2013 X Games Los Angeles Gymkhana Grid Gold Medalist or 2011 European Rallycross Championship Silver Medalist.
Here we meet Tanner Faust the Stuntman, as the World Record breaker for Longest Jump in a four-wheeled vehicle.
He had to drop his Hot Wheels Baja truck, from 90 feet in order to get enough acceleration for the 323 feet (101 meters) jump (or flight if you will).