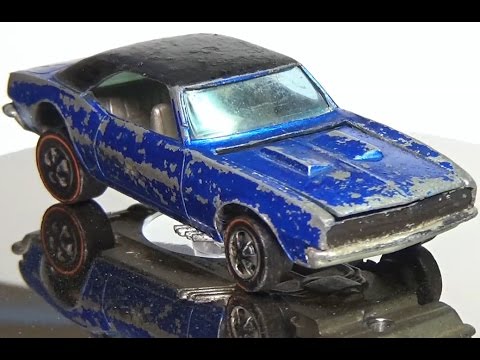 This Guy Restores Old Beat Up Hot Wheels… Watch Him Restore a Redline 1968 Custom Camaro!
For most of us, the love for the automobile started as when we were kids while we were playing with toy cars like the super famous Hot Wheels.
These cars took us all over the world in our imagination, they won races, we learned how to drive on them and for most of us, they were involved in our first car crash.
We took them everywhere with us, many times even to bed, and this would take its tool to anything so many of them ended up being in a terrible state. Can you imagine what else could survive in a hand of a kid as long as a Hot Wheel car? Neither could we.
You would be surprised to find out that there is now a safe haven for these very important vehicles, and we found it on YouTube in the channel called BaremetalHW, where thru the videos we can see how those nearly destroyed hot rods get a new life.
Brand new coat of paint, some solution to get the windows back in the original state, basically some TLC to bring a legendary vehicle back to life.
Check out the video which was surprisingly mesmerizing to watch, bellow.