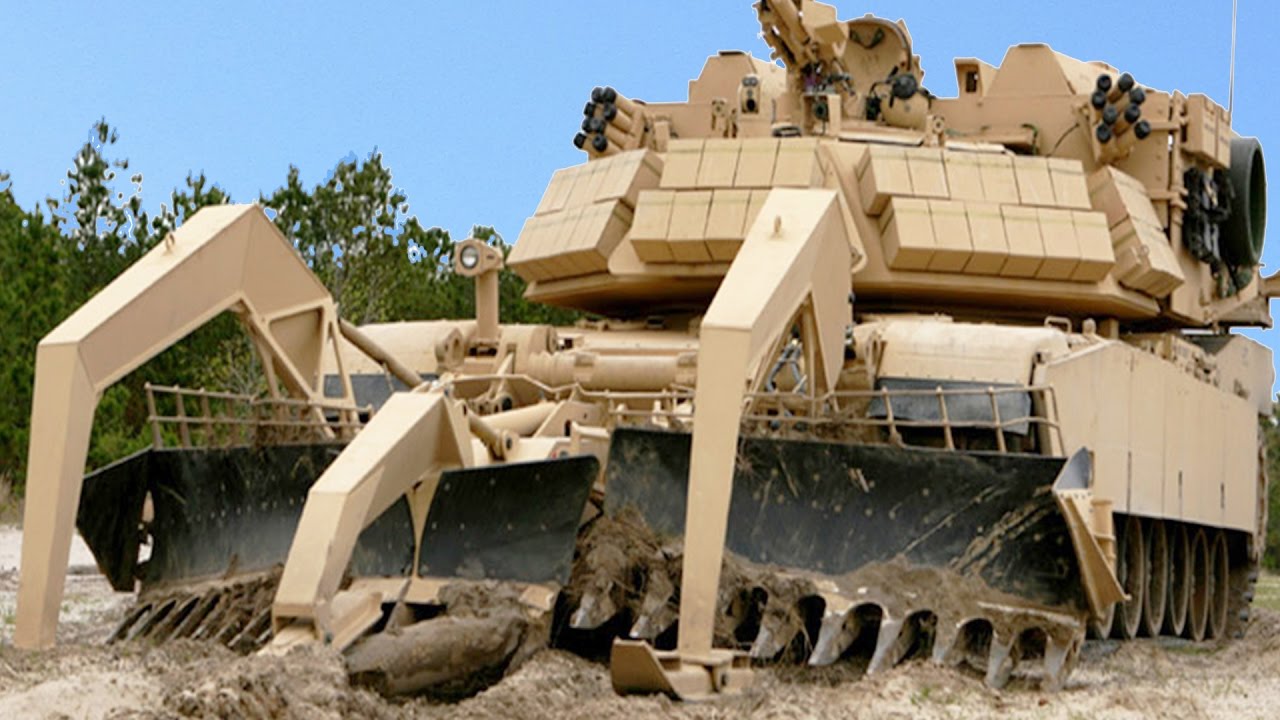 US M1 Assault Breacher Vehicle Is World's Ultimate Mud Bog Destroyer!
Even though this beast is missing the most important thing in order to be called a tank, the main gun, don't dare call him a slouch, since this thing is one badass machine.
The main purpose is a bit different than the M1A1 Abrams main battle tank, but the basics of the platform are the same, this is the M1 Assault Breacher Vehicle or ABV for short. Now you are probably thinking that it looks a lot like a something that should be on the set of a post-apocalyptic movie but instead this baby clears the path for the rest of his M1 siblings.
With a number of 39 ever build, the ABV's main purpose is to drive thru all sorts of minefields, or places where improvised explosive devices are placed or basically any form of obstacles that the enemy might try to slow down the movement of the troops.
Play the video and enjoy this 72 ton, 1500HP monster rip thru anything and everything.