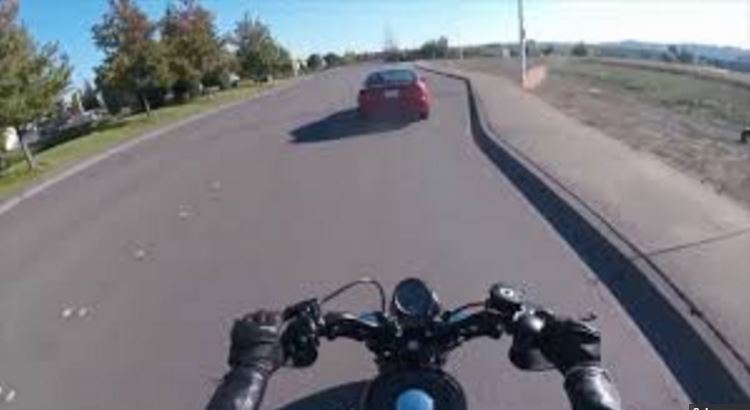 MOM REAR ENDS HER OWN SON WHILE HE IS RIDING HIS MOTORCYCLE!
In the beginning this starts as a normal video of a mother and son relationship. They are both on a parking lot and mom is telling a story that the son is not showing too much interest in. After a while they both decide to leave with the son in front on his bike and mom following behind.
For a minute there you start thinking that this is a regular boring video since all you can see from the helmet-cam is a guy driving around on his bike.
But here comes mom to put a twist into it. At one of the intersections while the guy is waiting for traffic to go by so he can merge, mom rear-ends his bike sending the bike flying and teaching her son a quick lesson in physics. Honestly the guy is more annoyed then hurt from the wreck and the worst part is it's his mom so he cannot do much about the accident. Sad and funny at the same time, watch you'll see.