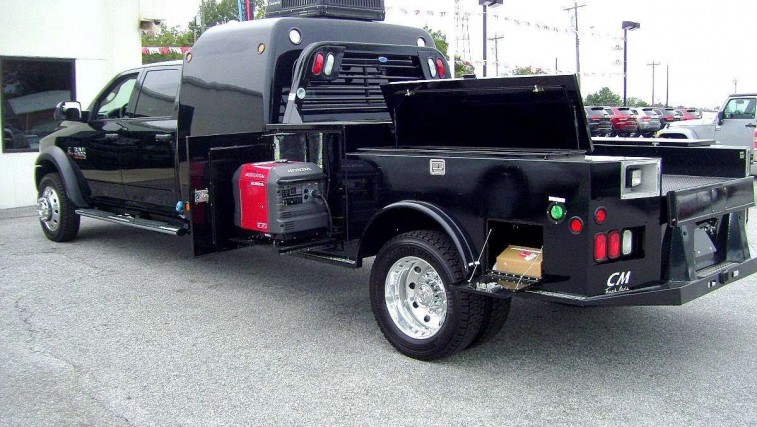 Ram 4500 Roadmaster Loaded Sleeper.
Founded in 1938 with $750 of borrowed investment Cooper Motor Company was a one man run operation since Lynn Cooper, Sr. was the only salesman and the dealership had an inventory of three vehicles. Over the years the company grew and today, Cooper Motor Company has six sales team members and an inventory with more than 250 new and used cars. Chip Cooper is proud that he can keep his grandfathers legacy going for 70 years.
Today we bring you their product the Dodge Ram 4500 Roadmaster Sleeper.
As an alternative to a big, bulky Motorhome, or an RV, this cool creation will give you many of the amenities you would want and need in order to keep traveling and not stay in motels, but stay wherever you decide to park. Unlike the cheap motel rooms, this thing has luxuries like an espresso machine, a camera, and also has 4 wheel drive in order to get to any spot in nature you decide to make your home for the night.
Check out all the cool gadgets in the video.