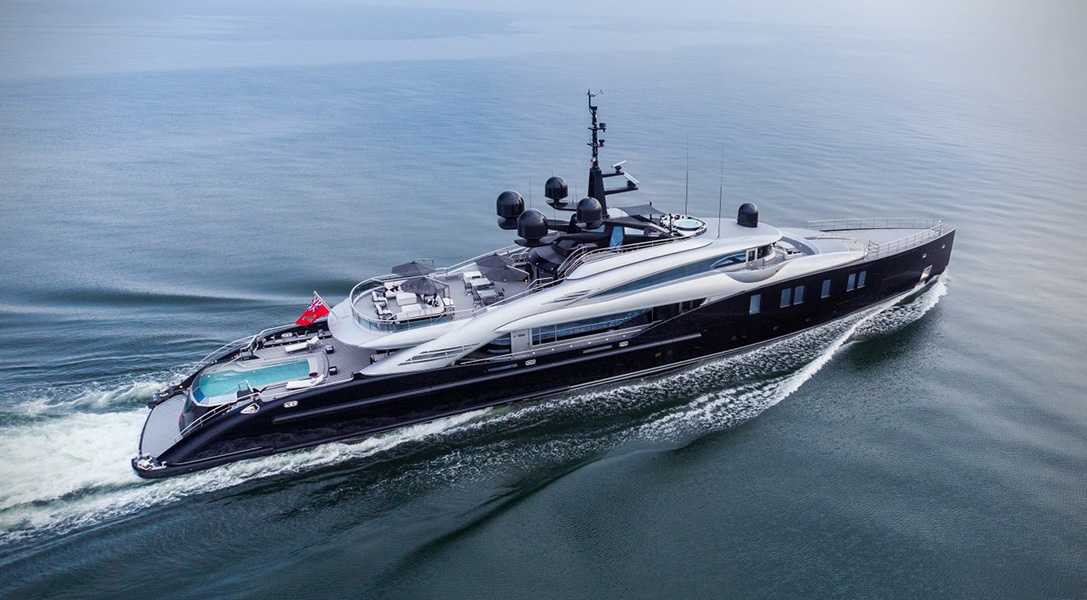 The gorgeous and modern OKTO Superyacht!
Most of the yachts have a classic design, and it looks like they are afraid to change that in the design department. This OKTO Superyacht is not one of those classic yachts, because its design is so modern and sleek.
This Superyacht is created by the Italian shipyard ISA Yachts, and it is 66 meters in length. The yacht has a spacious main deck of 80 square meters. Well, this yacht would not be a luxury one if it did not have its own helipad and infinity pool that can be cooled or heated. Also, it has a gym and a Jacuzzi that utilizes the oversized windows and the skylight in order to create an outdoor feeling. The main suite of the yacht has its private balcony that presents itself just at the push of a button. This beautiful boat can be yours for $64M or you can rent it for $500k per week. Enjoy the gallery!