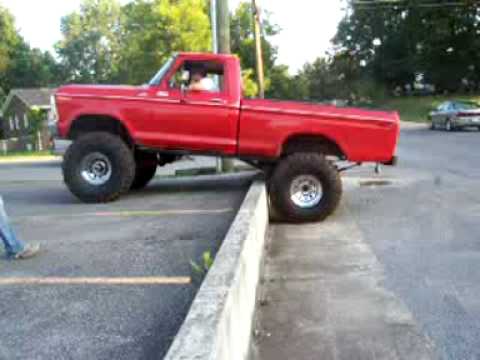 You Wouldn't Miss This Ford Climbing The Wall At Arab High School
They say that trucks are not build like they used to and at times they are probably right and to prove this point we have an old classic climbing a wall that it more than a foot tall like it's nothing.
Now we gotta be honest here, that 1978 Ford pickup is not even close to stock and has been modified and lifted and had special tires put on it just to attack stuff like this with ease but either way he makes this look as complicated as climbing a sidewalk for those new trucks.
No matter if you are not a fan of these kind of lifted trucks, by the way this one has 11 inches of custom suspension lift, it still commands respect when all that diversity is used on a wall which reaches the height of the hood for most modern vehicles.
Play the video and tell us, did it impress you or did the whole "big truck" setup made that wall look small in comparison?