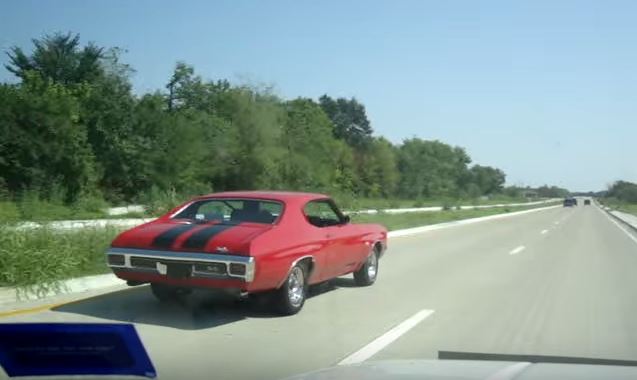 1970 Chevelle SS 396 4-Speed Getting Down And Dirty!
The star of this video is a
1970 Chevelle SS 396 muscle car
, that is good for around 450 horsepower (as we are told) which find their way to the rear wheels thru a 4-speed gearbox. At first the driver filming slowly comes up to the Chevelle which is not loud enough to be heard over the wind noise. Then he drops down a gear and all hell breaks loose. The V8 comes to life and delivers an earsplitting roar that gives you goose bumps as it takes off and leaves the guy filming behind. Check out this video below for some pure American muscle horsepower.