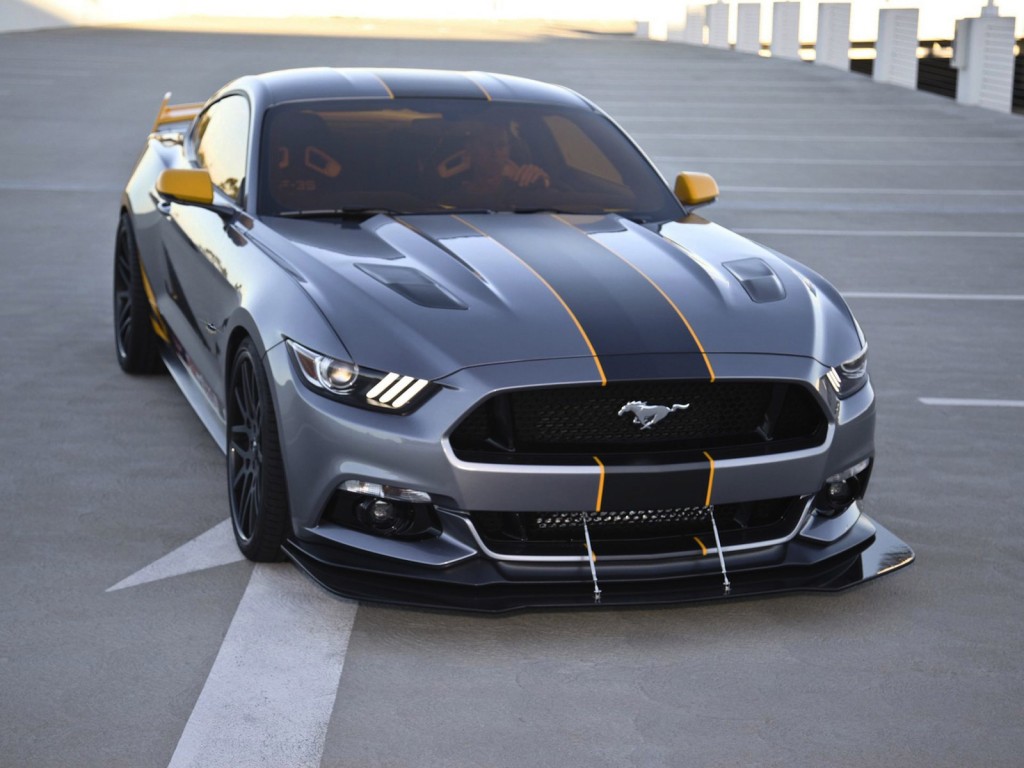 Launch Of F-35 Jet Inspired 2015 Ford Mustang.
As the very name of Mustang is equally related to the planes and cars, it comes as no surprise that the 2015 Ford Mustang is inspired by an American fighter jet, the Lockheed Martin F-35 Lightning II. The car will be sold at EAA AirVenture at the Gathering of Eagles auction. The 2015 Ford Mustang is one of a kind. The fly is booked for this weekend at Oshkosh, Wisconsin. Ford was a many years sponsor of the event and has spitted out many amazing cars for the purposes of it. Some of them were inspired by the Air Force Thunderbirds, Red Tails and Navy's Blue Angels, but none of them was as awesome as the recent 2015 Ford Mustang, inspired by the F-35. There are many aeronautical touches in the interior which is dominated by the Recaro seats. On the outside, the 2015 Ford Mustang has a splitter made of carbon fiber, a diffuser at the rear end, intimidating titanium color in both matte and glossy appearance, split by the lightning motives on the rear flanks.
A non-profit organization called EAA Young Eagles has made it possible for more than million kids of age between 8 and 17 to fly for free since 1992 and has a goal to educate them for a career in aviation. This organization will profit from the auction outcome of the Mustang. The Mustang inspired by the Thunderbird was sold at an auction for 400,000 dollars, which gives hopes to its offspring, although the inspirational F-35 fighter jet was grounded together with its fleet for the safety issues regarding an engine fire which is being examined at the moment.