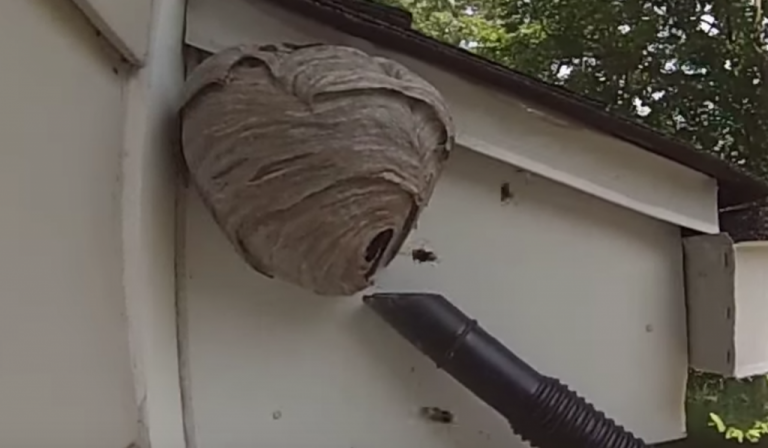 Baldfaced Hornet Nest Removed From Under House Overhang!
Could you guess what is the most lethal animal in the US per year?
What would your guess be? Snakes? Well snakes only kill about 5.5 humans in the entire year in the US.
Sharks? Wrong again, with only 1 human killed, they are sixth on the list. And no, alligators are even lower ranking than sharks.
Horses occupy the third position on the list with about 20 deaths per year and the second spot is sadly occupied by man's best friend, yes dogs kill about 31 people each year statewide.
The number one on the list is actually a combination of stings by Bees or Wasps which account for an astonishing number of 53 deaths per year and that is a very high number if you asks us, and yes many of the cases were people that were already allergic, but failed to bring their shot with them.
Once we gave you the numbers, we are sure you are going to enjoy this video of a hornet nest removal even more since it is a strangely satisfying thing to watch, so click bellow and enjoy, and please don't swat at the screen once they get too close.