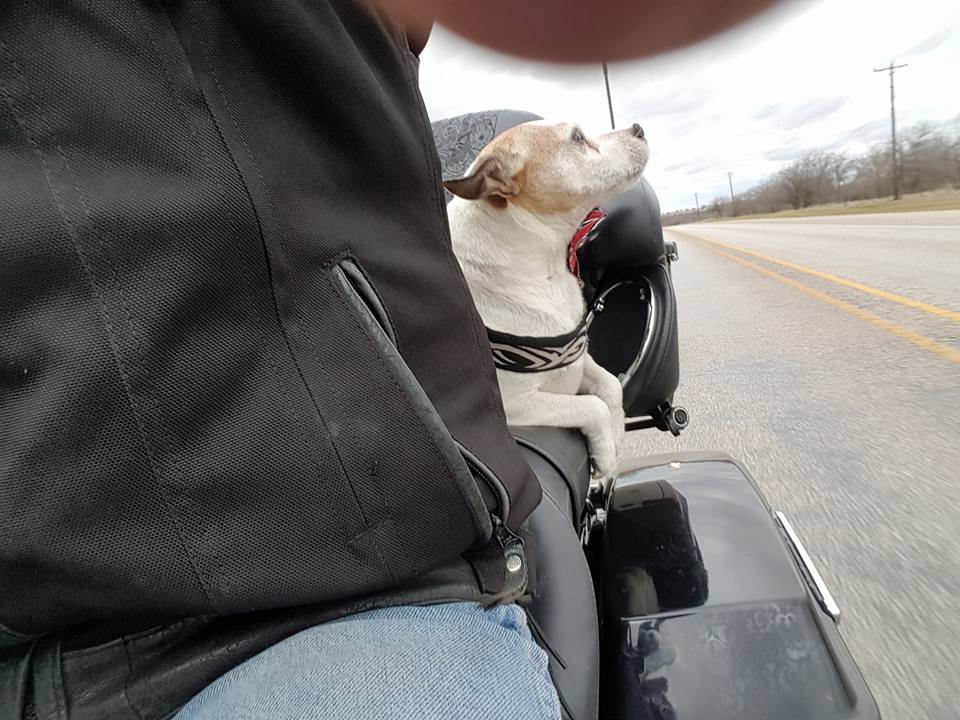 Motorcyclist Rescues Little Dog He Saw Being Beaten And Thrown To Side Of Highway!
It is time for the feel-good story of the week folks, and it goes something like this;
A guy with a big bike and a big heart is riding his bike down the freeway when he saw a man pull over beat a small white dog, and then throw him on the curb and leave him there.
Being the dog lover, and a decent human being he is, he turned around came back and went to help the poor dog.
He took him with him nourished him back to health and he now has a new copilot that he named Mr. Davidson.
This guy has so much love for this K9 that he even wrote him a song full of promises of love and even a promise of getting him googles and a riding vest. The name Davidson was given to the dog, since Harley was already taken by his other K9 friend.