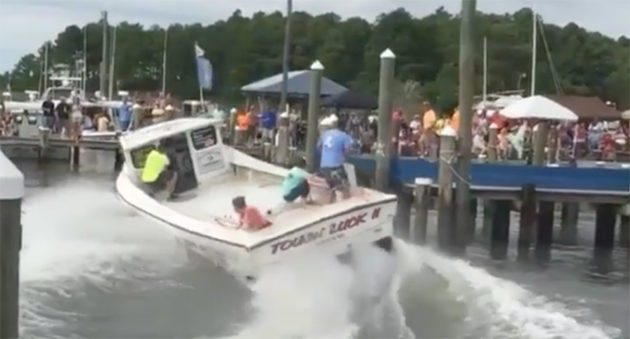 NOW THIS IS HOW YOU DOCK A BOAT, SERIOUS SKILLS!
If you have sailed anything bigger than a canoe, you know that it is never easy to dock a vessel, and practice and experience are something that is required in order not to smash it into the docks.
Apparently these guys had so much practice in docking that they even made it kind of a sport of extreme docking, where you are timed in how quick you can dock your boat.
And these guys are apparently an elite in this competition. The way this captain flies into the docks at full throttle while his "Tough Luck II" vessel literally flies inches from the dock, is something so unbelievable and so fast, we promise you that you will watch it two or three times in order to appreciate his skills.