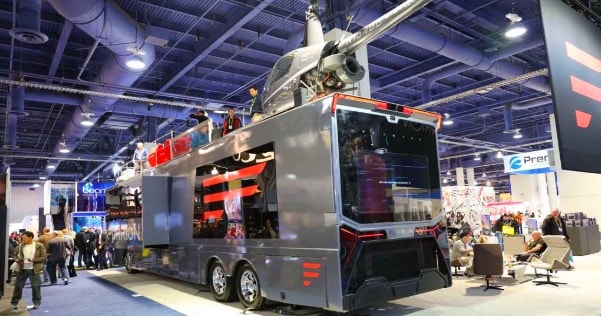 Ultimate RV Comes With A Hot Tub And Mini Helicopter!
One of the best ways to go on a road trip adventure is using an RV and for the most of us, this is where the contact with those vehicles seizes, but there are some people which travel allot and make their RV into a real luxury house in which they tour the country, so since they are spending huge amount of time in them they try to fill them out with some astonishing luxuries.
For the second group of people we might have found the ultimate toy, and it is called the Furrion Elysium, an RV that takes the luxury of an RV onto another level, a level that was exclusive for the Super Yachts since they were the only ones that featured a helipad, but now, this insanely luxurious vehicle dives into their waters and provides a helipad and a hot tub.
Play the video and check out the new level of luxury that Furrion is bringing to the game.