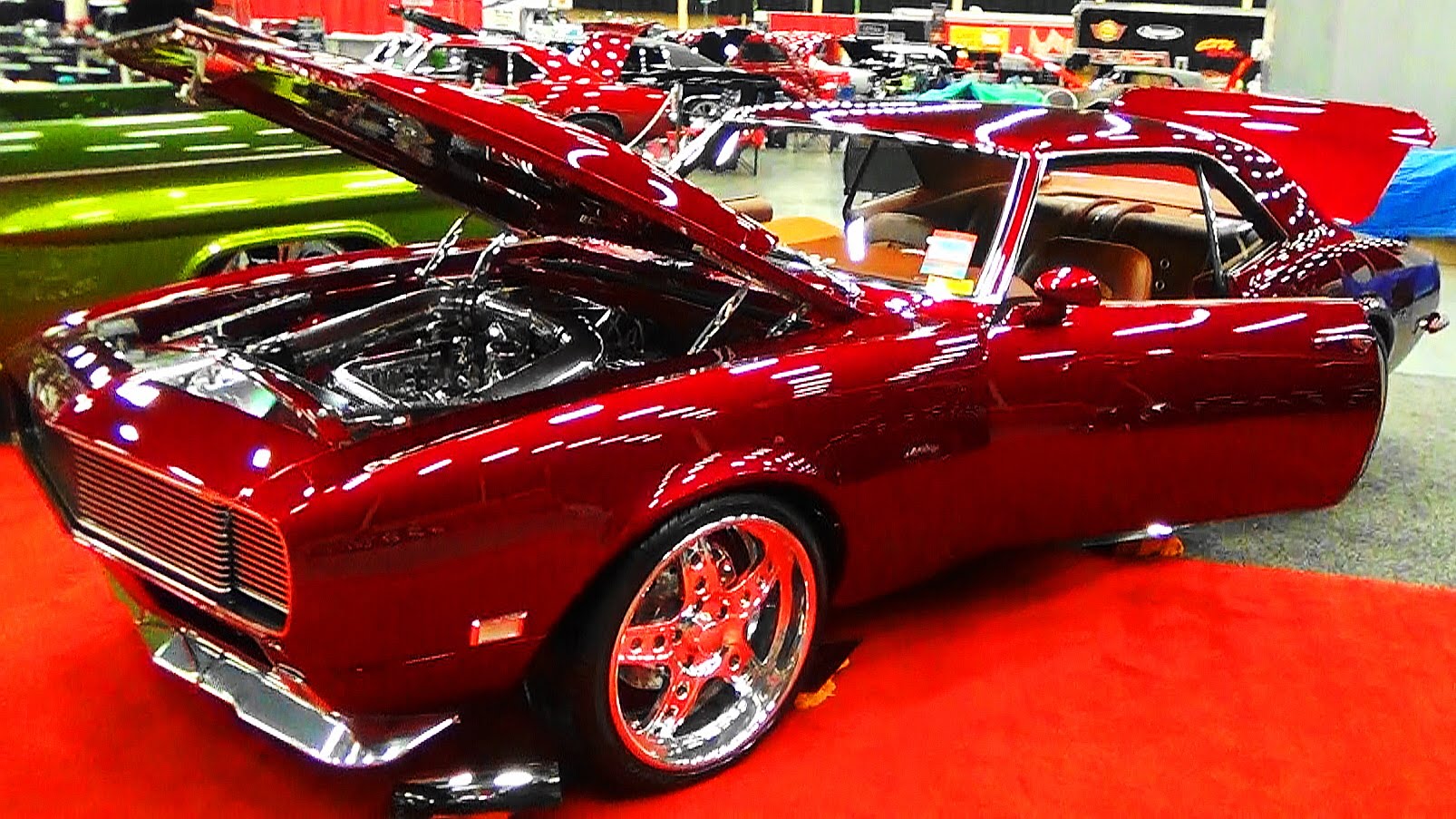 A shiny 1968 Chevrolet Camaro at the 2015 Pigeon Forge Rod Run
Did you miss Scottie?
Well here he is again showing us what he stumbled upon at the 2015 Pigeon Forge Rod Run. It's one of the coolest Pro Touring built 1968 Chevrolet Camaro. The first thing that catches your eye is surely that absolutely gorgeous paint, custom aluminum framed tail lights and huge open wheels that let you see all the way inside and admire the chassis. The interior is another thing to behold. Center mounted gages, shiny gear knob and steering wheel, all done to perfection. Watch the video to see all the details about this masterpiece.