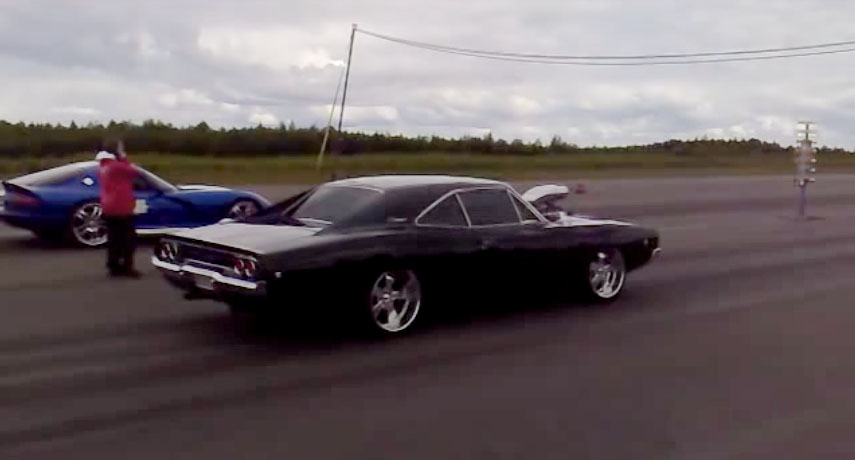 Watch this spectacular race between 1968 Dodge Charger and Viper!
Here we have one awesome race between
1968 Dodge Charger
and
Viper
. The Viper was the fastest, but the Charger won the race. The sound of their engines is just amazing. Which of these two cars is your favorite? Share your opinion with us and enjoy the video!