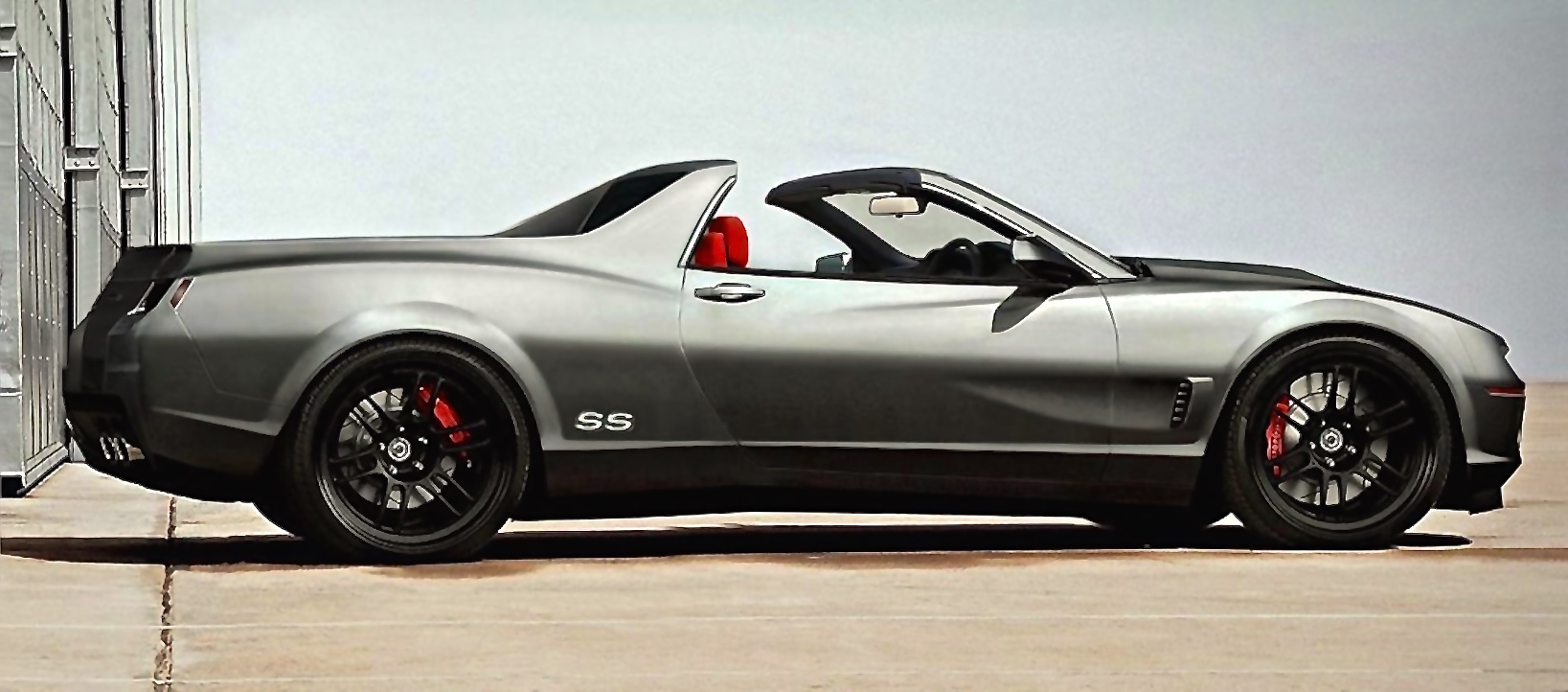 2016 El Camino SS is on its way! Do you like it?
The new 2016 El Camino SS now is getting more attention from the people everywhere in the world. Who doesn't need this 455 Horsepower hauler that is able to drift the back end around like Shakira? We are not sure what the cargo capacity is on a GM Alpha chassis, but we know that you could make it into a tarpolin lined cooler/hot tub.
Because the photo proof is simply a rendering with an unfamiliar source means that it could be some very bored photograph or maybe it could have some from the GM just to check the reaction. Because the advertisement on the internet has been insane for things like the gossiped Ford Bronco, and so many others, gives these companies an amazing feedback on if they should carry on with the project.
So, if you like this project, then let us and GM know that, and if you don't like it, then comment on what they should change.