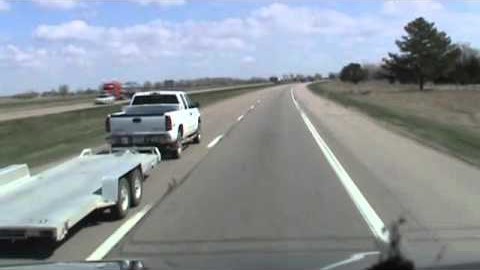 Unnecessary as it can be, here we have another act of uncalled-for road rage. The driver of the black truck was driving way too close to the white truck that is towing a trailer. Normally because of the trailer the driver of the white truck could not get out of the way fast enough. As soon as he is done with passing the big rig he tries to get in the right lane and you can even see the right blinker turn on, but then he spots the black pick up passing him from the right and he stops the maneuver and stays in the left lane to give him space. Then the black pick up gets in front of him and brake checks him for no reason.
No matter how much of a hurry the driver of the black pick up was, we don't think the 20 seconds he lost were that important to almost cause a crash.
Watch the video and tell us what you think.