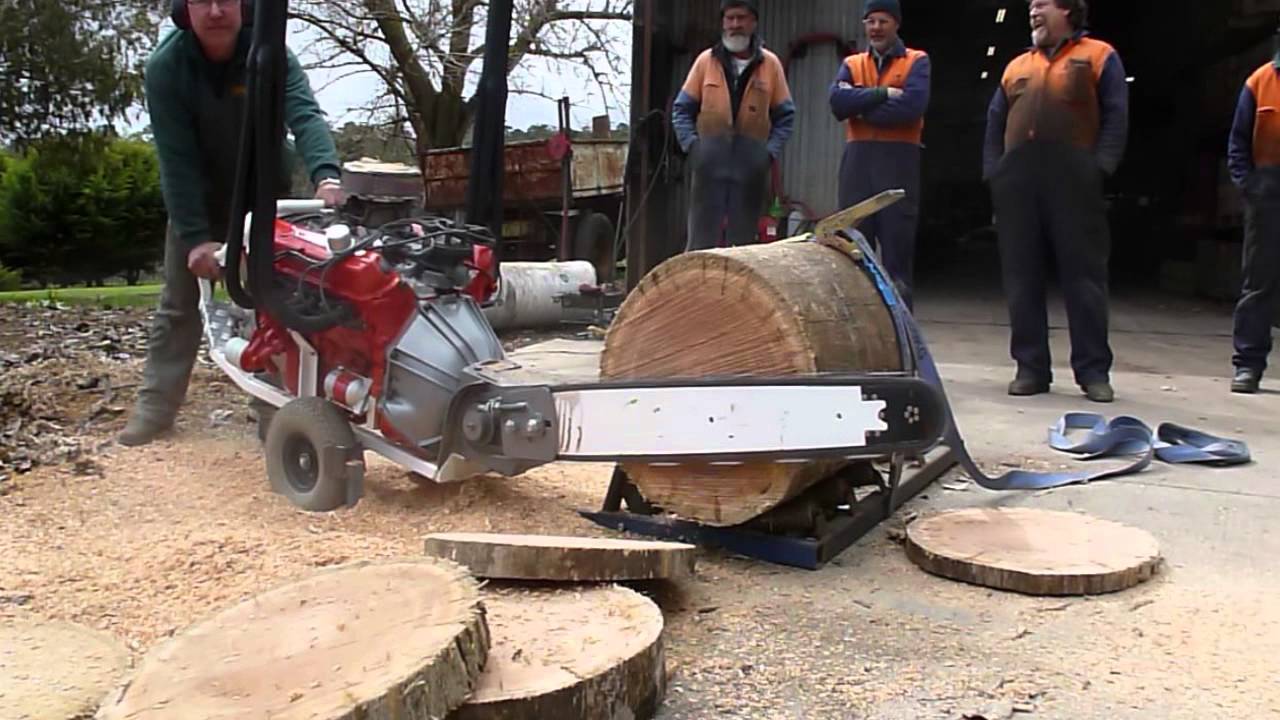 Check out this incredible 4.2 liter V8 Chainsaw made by Whitlands Engineering!
This invention is really amazing. It comes from Whitlands Engineering from Australia, and we must say that these guys have created the worst nightmare of the forest.
This chainsaw is powered by a V8 engine and has a direct drive 1:1 ratio, and the 1000 mm harvester bar is able to cut 550 mm hardwood in only 2.4 seconds. You really must hear this sound.