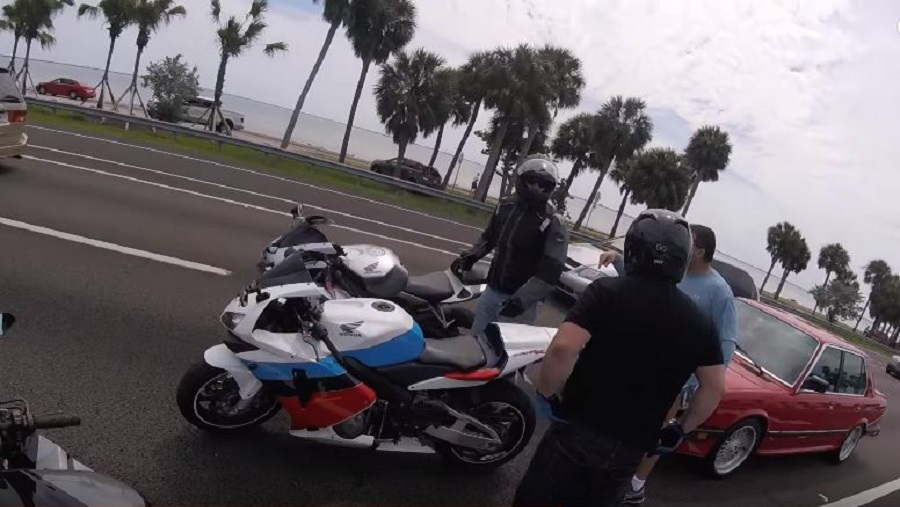 Three Bikers Attack BMW Driver, Female Passenger Pulls Out A Gun!
Before you watch the video we would have to warn you that it is a bit disturbing.
That said, we join a group of bikers riding near Tampa, enjoying a beautiful day. One of the bikers gets cut off by and E28 BMW 5 series and the biker hits the mirror of the car in revenge. By the looks of the video the biker was speeding but also the BMW should have maybe paid more attention. Either way this did not end there. The guy in the car chased them down and confronted them at the stopwatch, trying to get them to stay there and not leave, but needless to say the bikers did not respect his authority. It all goes downhill from there but we don't want to spoil it for you so watch the video and tell us who was at fault and who was right.