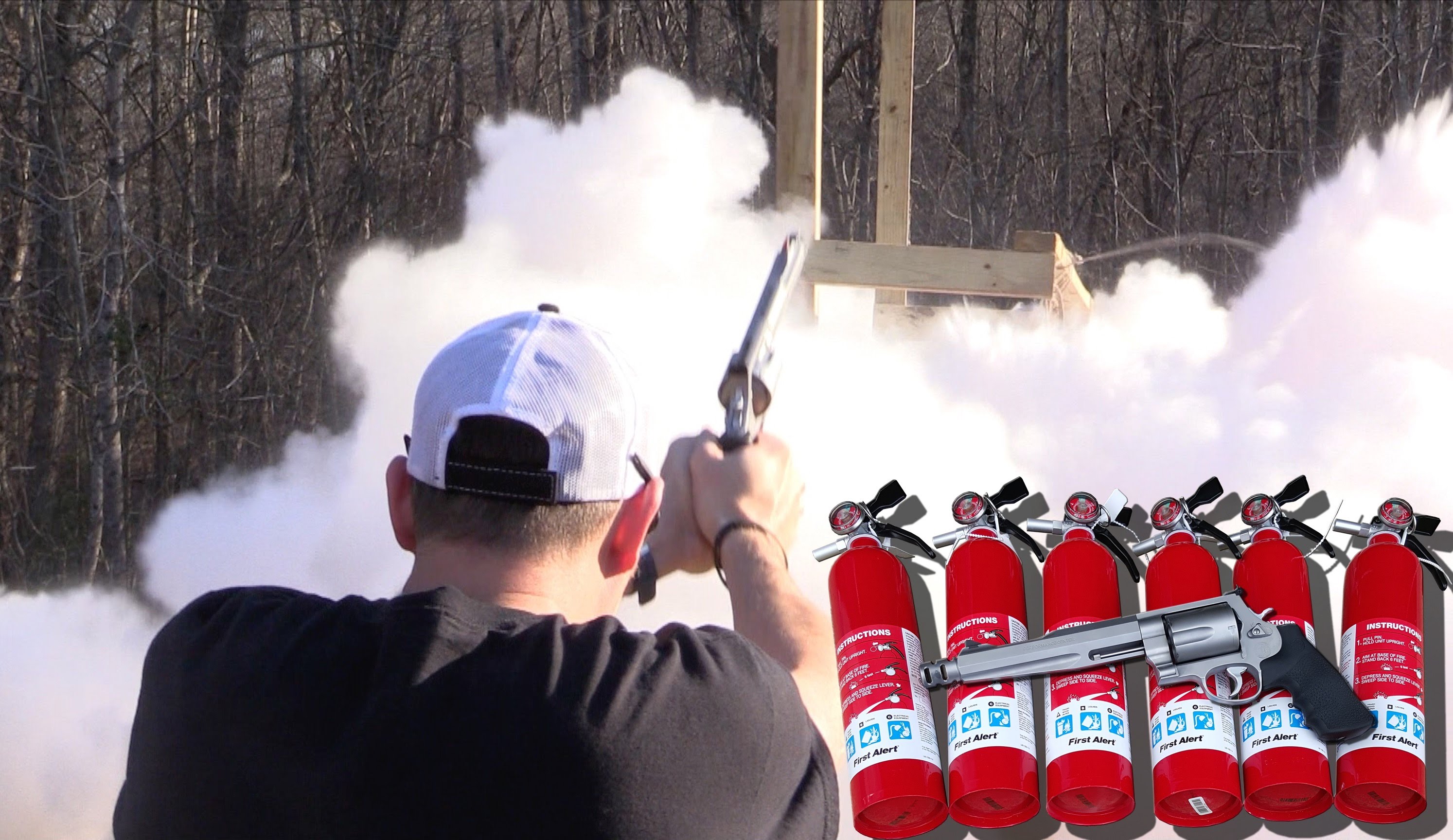 How Many Fire Extinguishers Do You Think A S&W 500 Magnum Can Shoot Through?
Ever since the seventies when Inspector Harold Francis Callahan, or as most of us know him Dirty Harry, told the punks to make his day whilst aiming a Smith & Wesson Magnum at their face, we realized that this is the "Big Boy" of all the handguns out there. After all this time, we believe that this cannon has not lost any of its coolness and has definitely not lost any of its destructive power. IF you are wondering how much destruction this things can actually cause then you are at the right place, since a YouTuber named 22plinkster is doing a demonstration of this.
This time he is going to pit the S&W 500 Magnum against a bunch of fire extinguishers just to see how many of these high pressured canisters a bullet will go thru.
Remember these thick wall canisters are made to withstand huge pressure levels and are very tough and very hard to penetrate, but how many will it take to stop a round fired from this awesome hand cannon? Well you will probably be surprised by the result.
Watch the video and tell us did you guess the result?