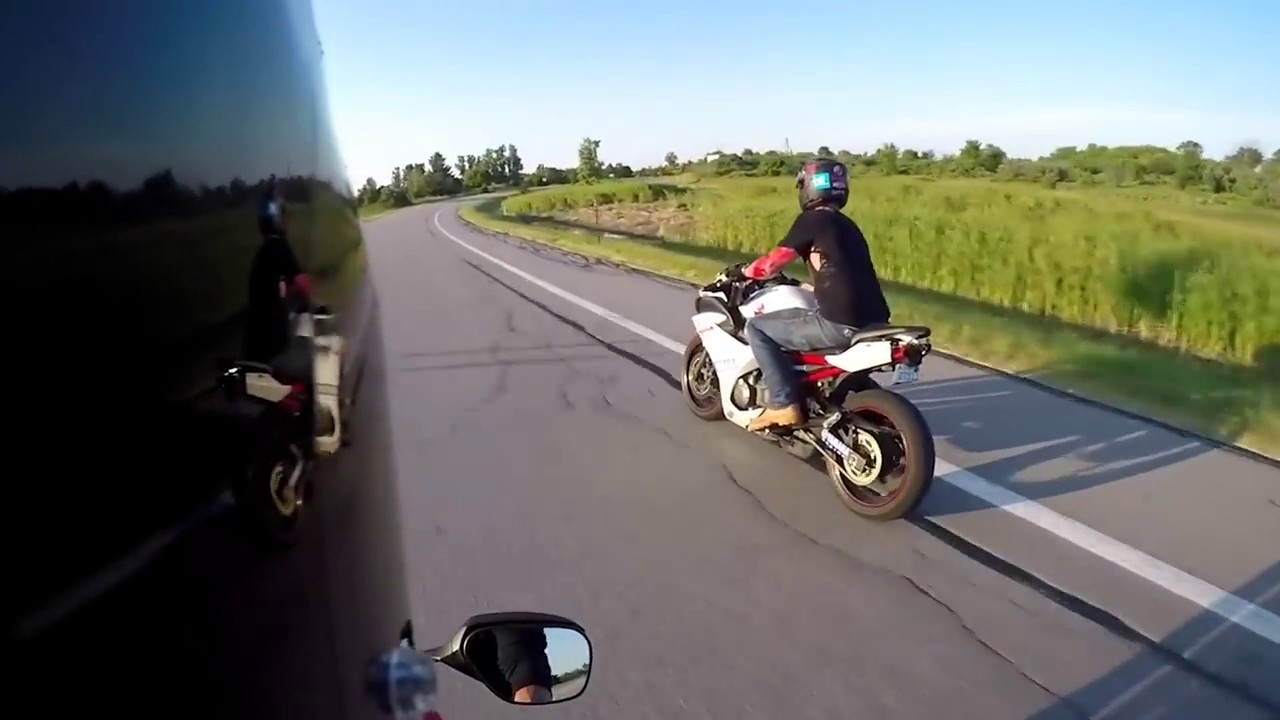 Wheelie goes wrong resulting in Road Burn On The Entire Left Side Of His Body!
Pulling massive wheelies while standing up is no easy trick. Doing it at speed is even harder but for a second it looks like this guy has this trick in his bag, balancing the bike on the rear wheel.
As soon as the thought crosses your mind that this guy is good, all goes to hell, he twists the throttle to far back causing the bike to lean all the way back getting close to flipping and he has to bail and jump off.
The worst thing about jumping of a fast-moving bike is the fact that he is wearing no safety gear apart from his helmet and gloves, so in an instant he goes from pulling a massive wheelie, to skidding down the rough tarmac on his t-shirt, loosing most of his skin in the process.
Let this video be a reminder that you always have to dress for the fall not for the ride, and see why it's not a good idea to save $300 on a jacket, and lose your skin doing it.