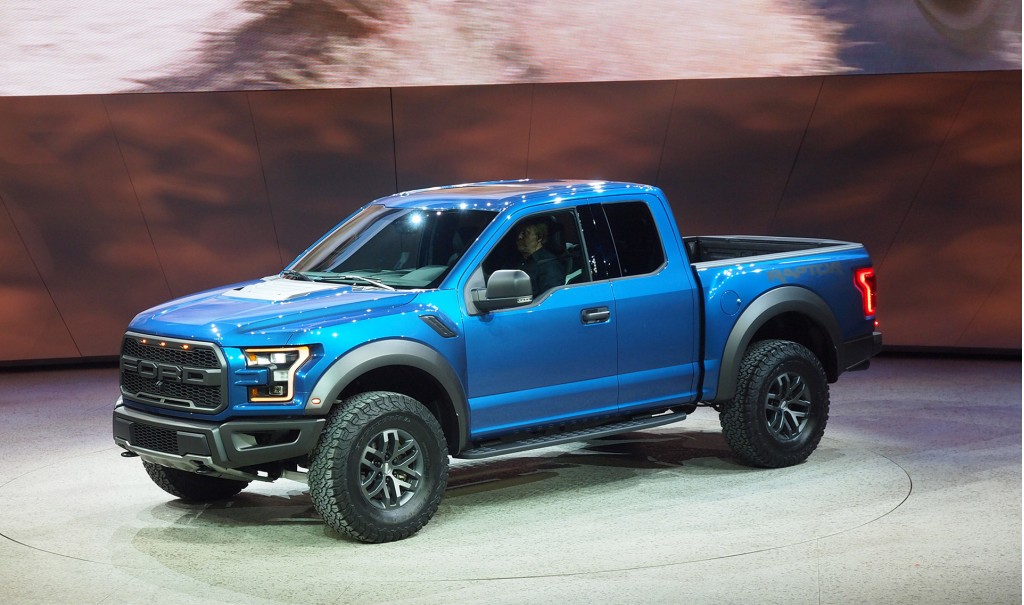 Meet the new 2017 Ford F-150 Raptor with EcoBoost V6 and 10 speed auto transmission!
When last year was unveiled the redesigned 2015 Ford F-150, Ford Motor Company [NYSE:F] officials were silent on the plans for a new Raptor model, and that was disappointing for the enthusiasts. That should be decayed with the revealing of the new 2017
F-150 Raptor
at the 2015 Detroit Auto Show.
As the Special Vehicle Team has been bent into the global Ford Performance brand, the Raptor is not anymore an SVT model. The real shock is the powertrain.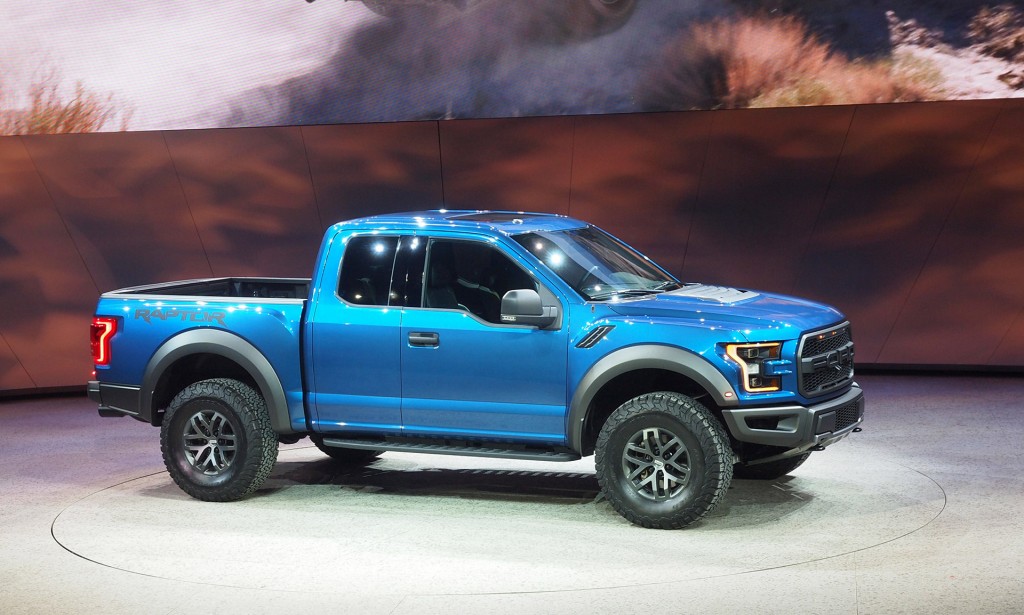 This new F-150 Raptor under the hood has a twin-turbocharged 3.5 liter EcoBoost V6 engine, mated to a 10 speed automatic transmission. This points the first use of the long anticipated 10-speeder that General Motors Company and Ford have been developing for trucks. Maybe it will find its way into the Mustang also.
Just like for the V6, Ford claims that it will deliver more power than the outgoing 6.2 liter V8 engine of the Raptor that is rated at 411 HP and 434 pound-feet of torque. Thanks to the new aluminum body of the F-150, it will have less weight to push around. Ford claims that it has 500 pounds less than the previous Raptor.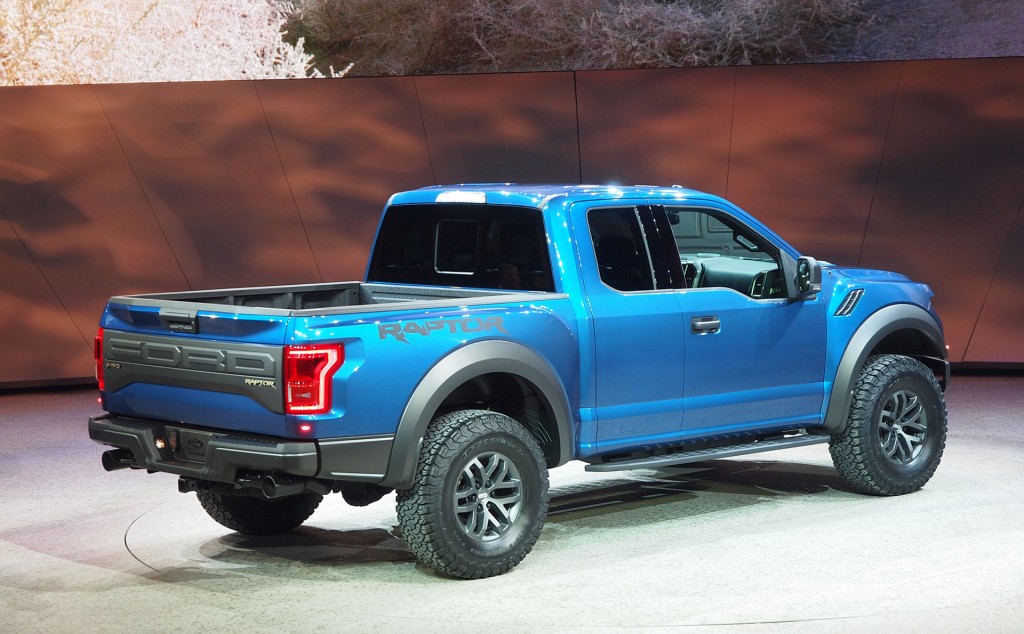 The Raptor comes as standard with Fox Racing Shox, but they have been enlarged. There is also available a new transfer case that should offer more flexible power delivery, Torsen limited-slip front differential, and a Terrain Management System with many driving modes, including Street, Normal, Baja, Weather, Rock and Mud, that alter trucks parameters under different conditions.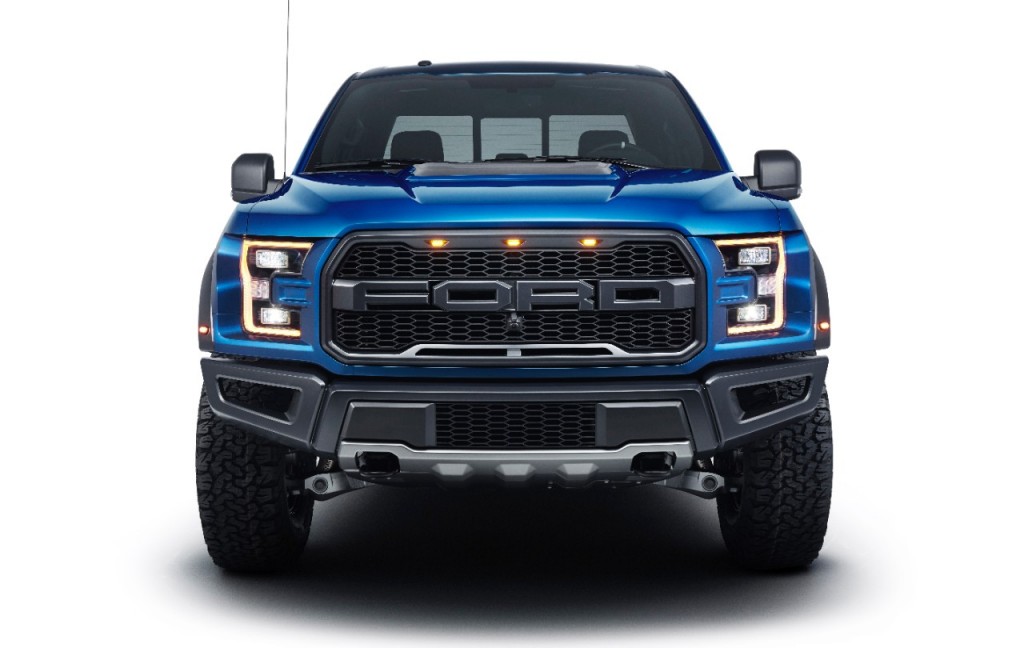 It is wrapped in exterior styling that has a little of the outgoing Raptor, like the "Ford" stamped grille and fender flares. The Raptor also boasts a huge six inch wider track in a comparison with the standard F-150.
The interior of the Raptor has some novel features, including roof-mounted switches for extra lights or some other aftermarket equipment, and paddle shifters for the 10 speed automatic.
If you want to buy this truck, you will have to wait because it won't go on sale until fall 2016.