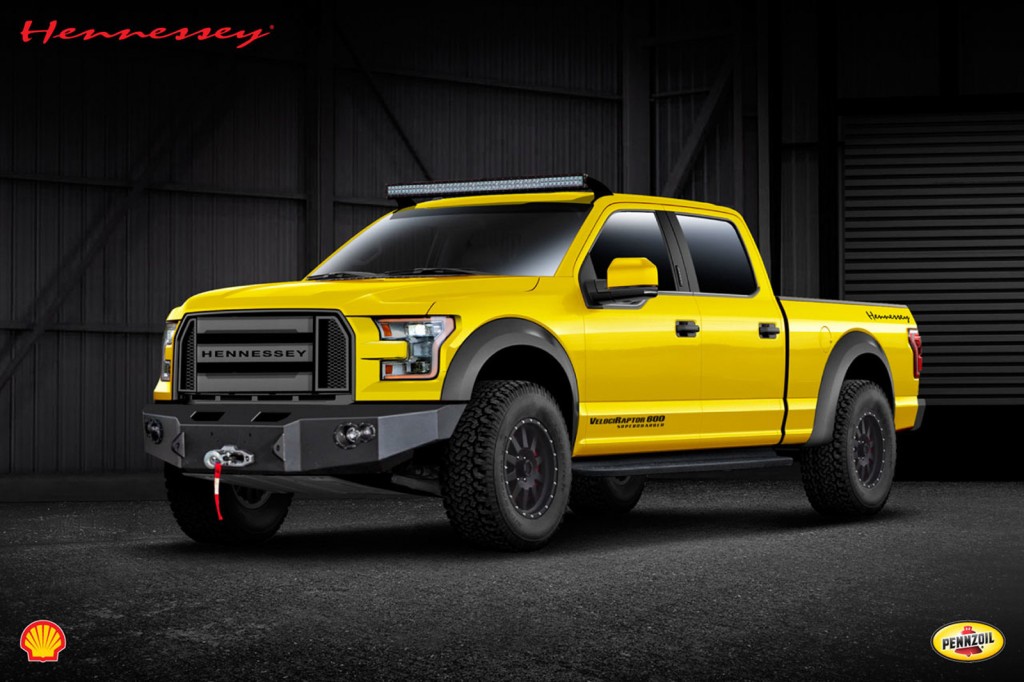 2015 Ford F-150 under the treatment of Hennessey's VelociRaptor.
We are sure that you can't wait for Ford to launch the high-performance Raptor version of its latest F-150 pickup truck. Well, maybe you should call the vehicle tuner Hennessey Performance.
The famous Texan tuner has come out with one of its famous VelociRaptor packages for the amazing aluminum-bodied F-150, and even at this early stage, the package already can offer more than 600 HP.
The full name of the package is VelociRaptor 600 Supercharged, and as the name says Hennessey engineers have installed one supercharging kit for the Ford Motor Company [NYSE:F] workhorse. This supercharger has a Roots-type design and it perfectly fits on the available 5.0 liter V8 engine of the F-150.
In its standard form this engine is tuned to produce just 385 HP, but with the installation of the VelociRaptor 600 Supercharged package, the output extends to more than 600 HP. That is with about 8 psi of boost. Some other upgrades include upgraded fuel injectors, high flow intake and exhaust system, and Hennessey's proprietary engine management calibration. Also, this vehicle is fitted with 33 inch BFGoodrich tires on custom 17 inch wheels.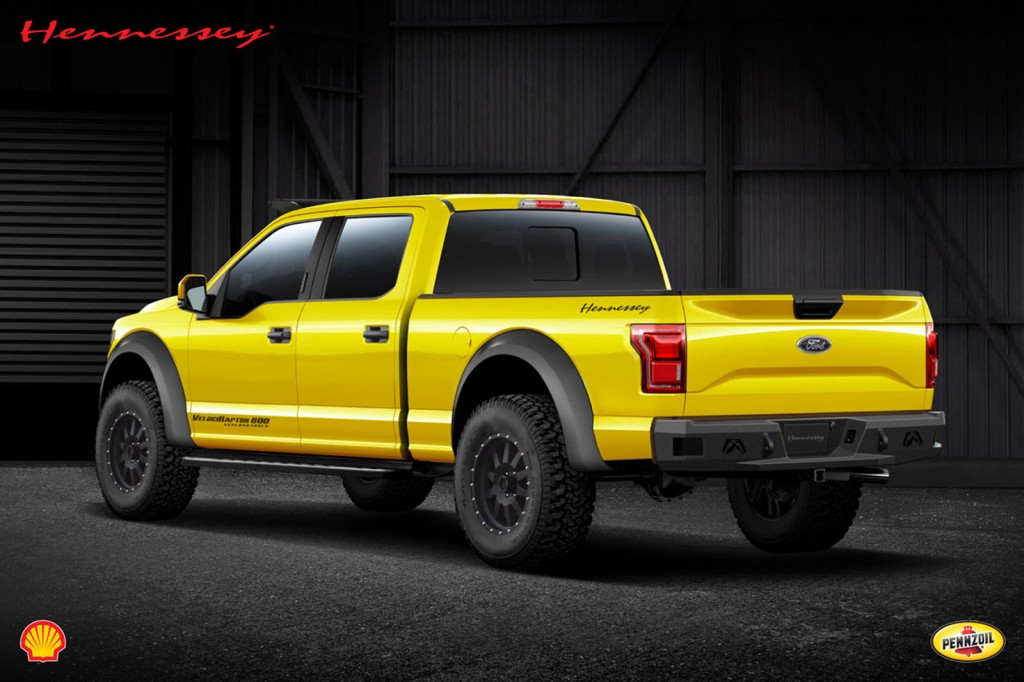 For 2015 there will be offered only 500 examples of the amazing VelociRaptor 600 Supercharged package. The price starts at $73.500 that includes a base 2015 Ford F-150 FX4 Super Crew that is equipped with a V8 engine. Some of the offered options include upgraded rear and front bumpers, custom off road coilover suspension, LED light bars, a front winch, Brembro brakes and more.
If you are interested to buy one of these, you can order it direct from the Hennesey or through Ford's dealer network. Currently in the works is the VelociRaptor package for the F-150s equipped with a V6 EcoBoost engine, and maybe we will also see one of those
Hennessey's
SUV conversion that are offered for the latest F-150 pickup truck.