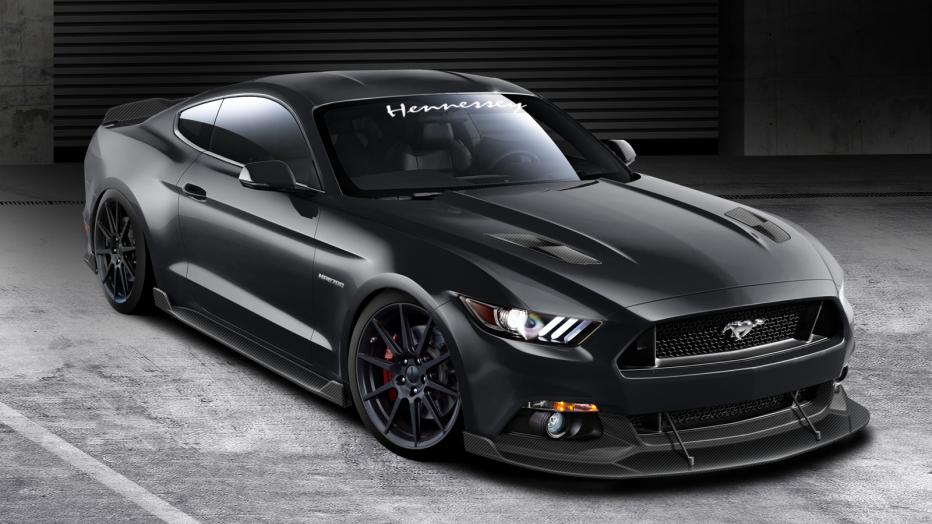 The 2015 Mustang GT tuned to 717 HP by Hennessey Performance!
The last few months were an exciting for the American auto industry. We had the badass 505 HP Camaro Z/28 and then the 707 HP Challenger Hellcat followed by the 650 HP Corvette Z06. Hennessey Performance, the Texas tuner wanted it on the action and came up with the nasty HPE700 Mustang that is based on the Ford's new-for-2015 pony car. It makes 717 pavement-stomping Horsepower with its added supercharger.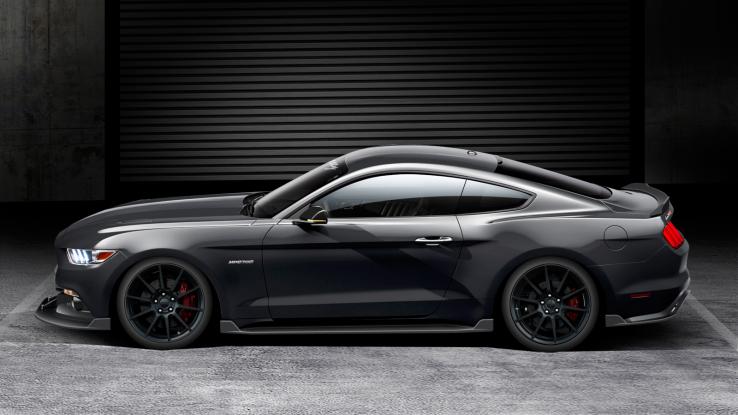 Hennessey Performance confirms the Darth Vader Mustang will run to 60 MPH 3.6 seconds, and the quarter mile in 11.2 seconds. That is the same like the SRT Hellcat on its stock tires.
John Hennsessey said that they were very excited about the 2015 Ford Mustang and also their performance-minded clients. Their HPE700 Supercharged upgrade will lift this Motown Missile's performance to oppose some of the fastest European sports cars.
The Roots-type blower gives 7.52 psi on boost, and 632 lb-ft of torque to go together with the horsepower. He also installs a stainless steel exhaust system and a high-flow throttle body. The fuel pump and upgraded injectors feed more gas to the 5.0 liter V8.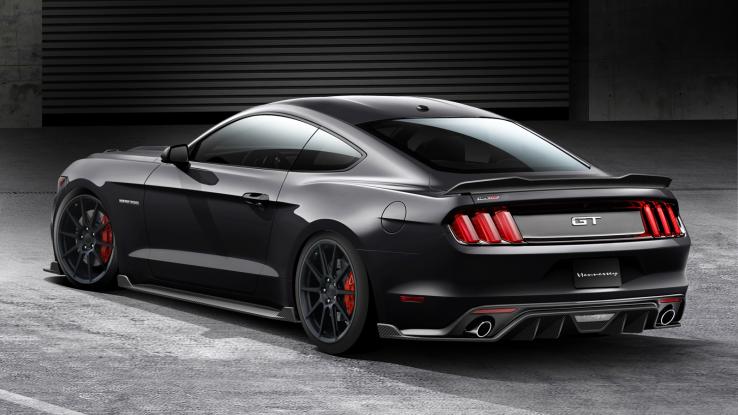 According to Hennessey Performance, only 500 units of the HPE700 Mustang for the 2015 model year will be built. The price will be $59,500, and that puts it next to the Hellcat, last-Gen's GT500 and ZL1. There is an offer from Hennessey about 20 inch Hennessey wheels with Brembo and Michelins brake package, and carbon fiber bodywork.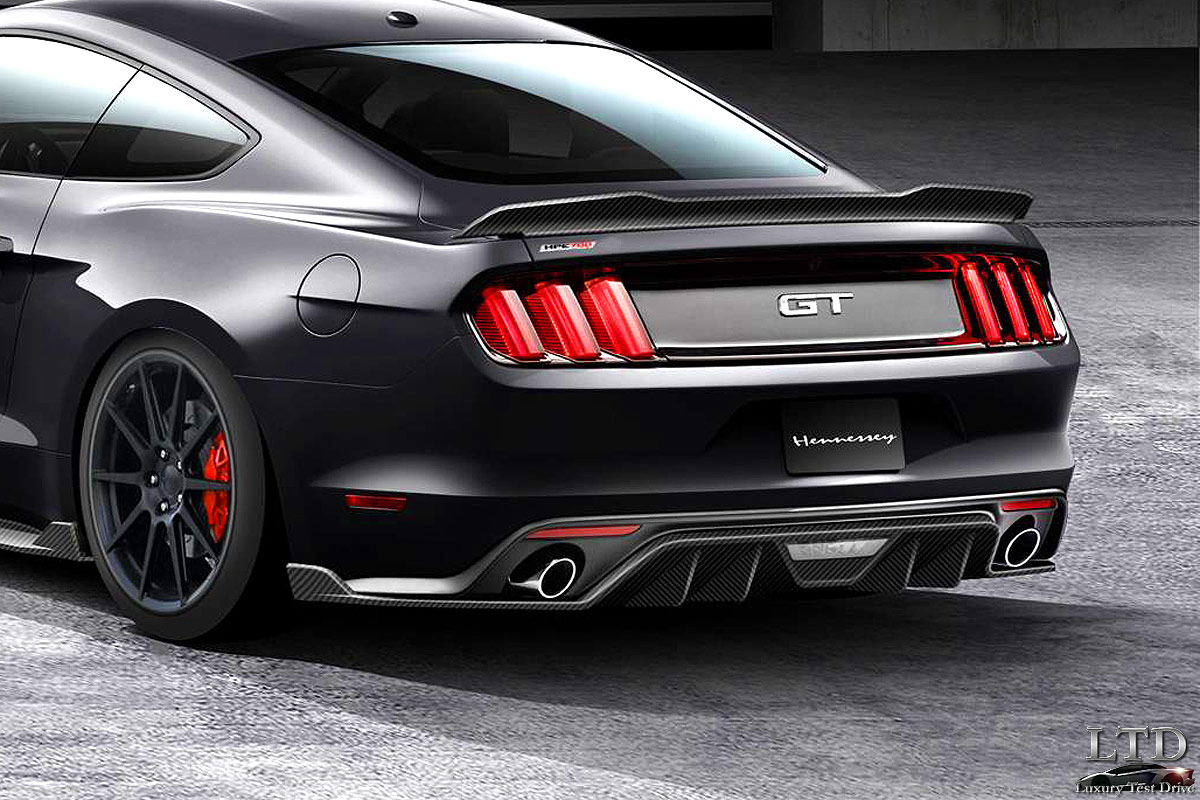 Hennessey Performance confirmed that it is also working on a package for the 2.3 liter EcoBoost Mustang, so we are waiting.