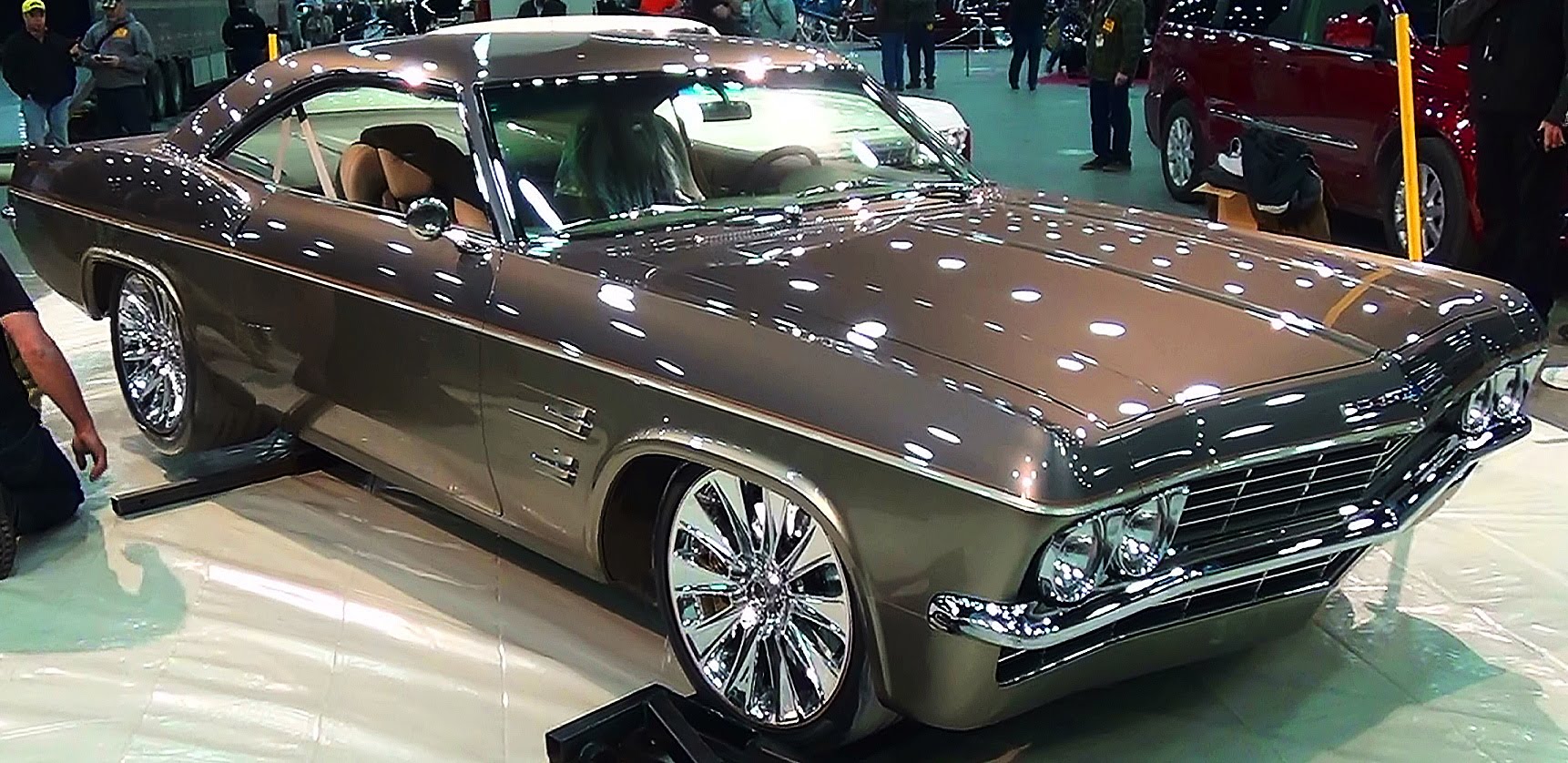 Amazing 1965 Impala "The Imposter" built by Chip Foose!
In the following video, Scottie presents us another car from the Great 8 contenders that is in competition for the Ridler award from the Detroit Autorama 2015. Here you can see the 1965 Impala built and modified by Chip Foose. Chip Foose is well known for his amazing car restoration skills and also he stars the show Overhaulin on Velocity. This car is also called "The Imposter", and it actually won the Ridler Award. It is called like that because viewers may have to take a closer look because this huge Chevy is actually a little smaller than it looks.
Check out the following video and enjoy!