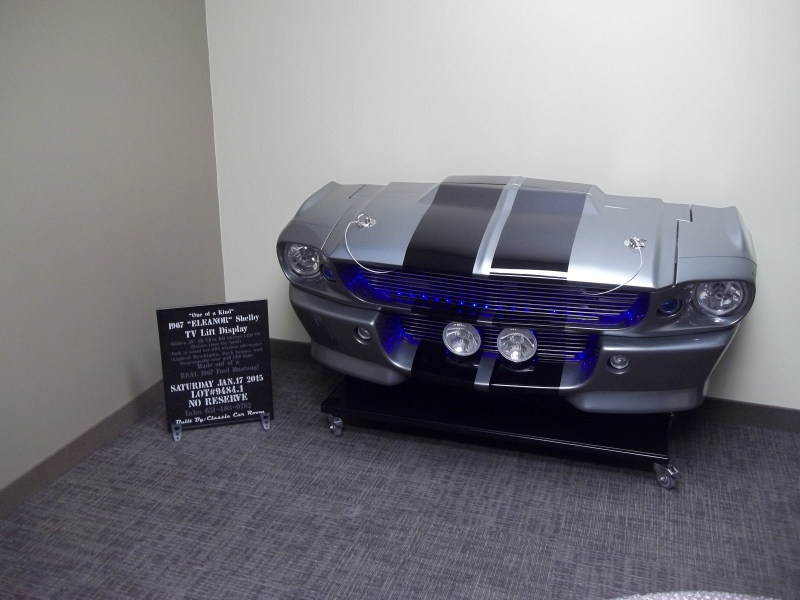 The ultimate cave piece of your gearhead dreams- Eleanor Shelby TV lift display!
The Shelby GT 500 Mustang, or as most of us know it Eleanor, received its well deserved world popularity after it was featured in the movie "Gone in 60 seconds" alongside Angelina Jolie and Nicolas cage.
Since then there has not been an car enthusiast in the world that can honestly say he doesn't want one, but for the most time, the bank account numbers do not match our wishes. Apparently somebody was thinking how to fix this, and he came up with an great idea of a TV lift that is incorporated in the front of the Eleanor body.
The TV is actually raised by remote operated TV lift while the rest of the package includes LED lights, sound bar, sub-woofers and the hood even lifts up in order to store DVD's or something.
Is it too flashy or just right?