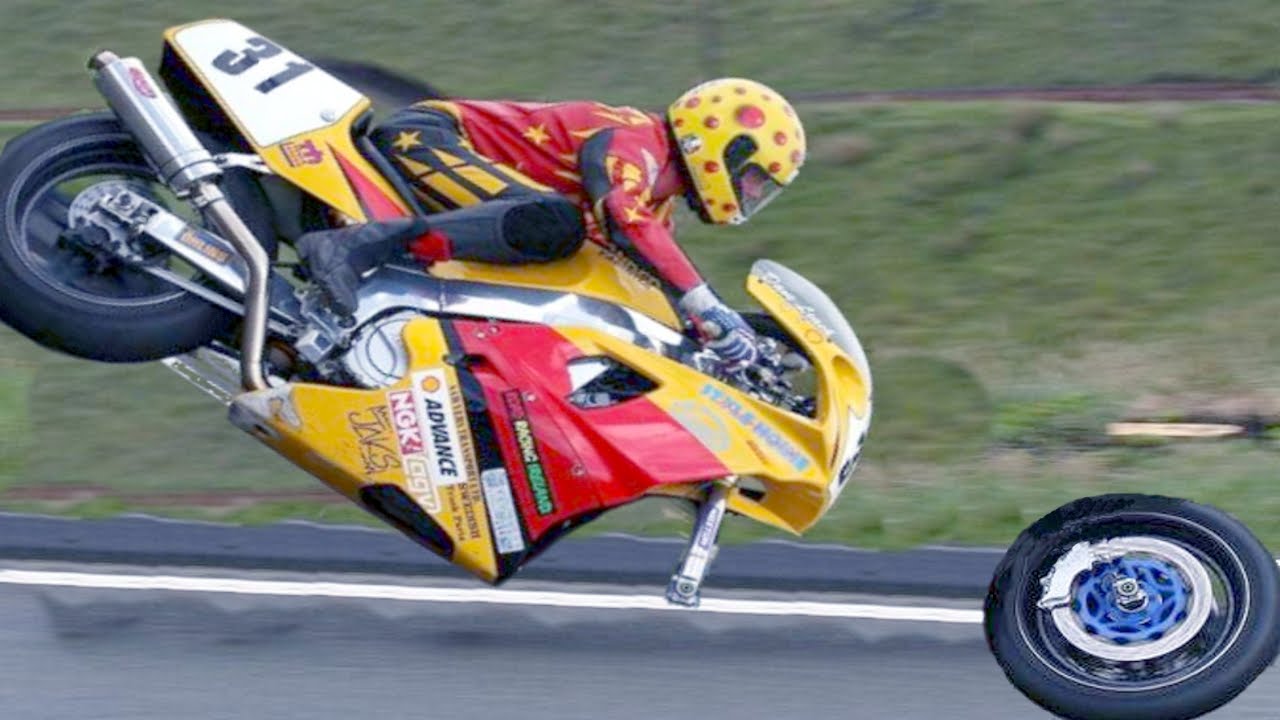 MOTORCYCLE WHEEL DOES THE UNTHINKABLE AFTER HITTING CURB!
Here's a video of vintage bike racing on a street course that kinda looks like the Isle Of Man TT. Since the bike has drum brakes we are safe to assume that the video is from early 1970's since motorcycle racers started using disc brakes around 1975 and have been using them ever since. This vintage racer will have a few words to say to his technician since it is apparent that he felt something was wrong with the bike and he slowed down but before he can come to a complete stop, the loose bolt lets go and sends him flying over the handlebars (Cue the "I Believe I can Fly" song).
Watch and learn why you should always double check the tightness of the bolts on a racing bike.