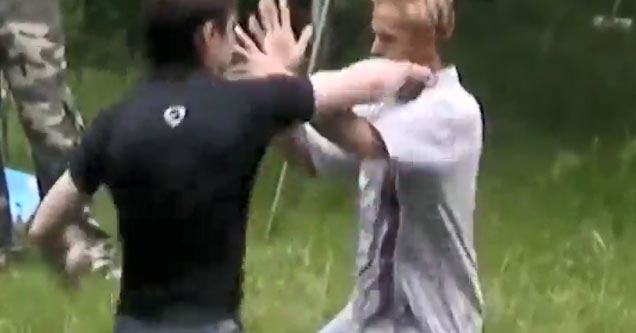 Delusional self defense guru dares martial artist to punch through his "energy shield"!
As long as humanity has existed we have been seeing an incredible number of charlatans which have been talking about forces, selling us lucky charms and healing crystals and who knows what else.
This time it's time for a different type of charlatans, the type that have been convincing everybody that he is the real deal so long that they have actually started believing their own lies.
This guy is what we can call a delusional self-defense "guru" which apparently is convinced that he can create and sustain an energy field which will protect him from a punch by the martial artist in front of him.
In the first try he is lucky enough that the martial artist does not want to hurt him so he throws a light punch in order to show him that he is a bit on the off side, but he gets slapped for his kindness.
Now it's gloves off so check out the rest of the video in the link bellow, and see how it goes for the self-defense guru.