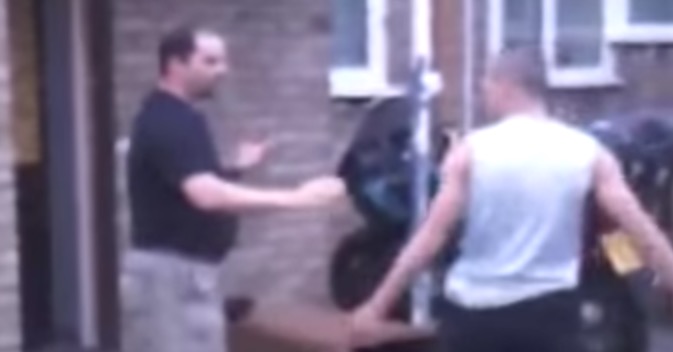 Marine Blackbelt Vs. Thug
His name is Jason Smith, and in his life, he has seen many things amongst which he even saw combat during the gulf war, where he served as a Marine, and obviously, he is incredible at self-control, because as you are about to witness this punk that has crossed into his yard spent a whole minute asking for it.
Well ask and you shall receive they say, and after finally attacking him, the thug learnt the hard way that this marine's self-control comes from extensive karate training during which he earned himself a black belt.
So what happens when you try to attack somebody who has been training martial arts? Well apparently, you crawl away from that fight after you get knocked to the ground in a second.
Check out the incredible patience of this guy, and don't miss the end where one of the guys closes the door, probably thinking we don't want this guy to come out and knock all of us out.