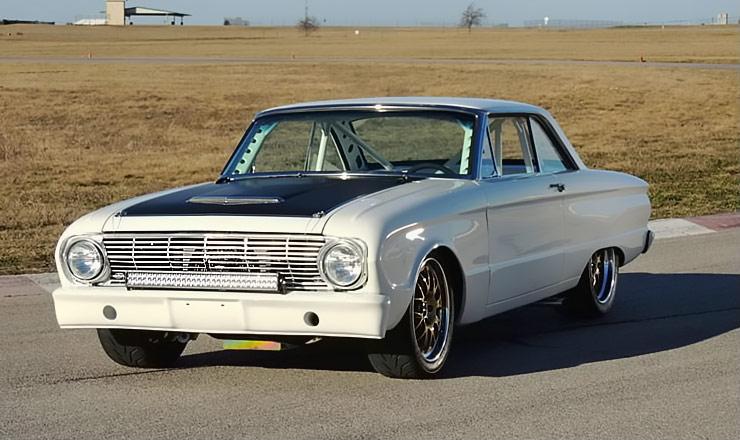 Aaron Said Goodbye To Gas Monkey Garage, Now He Is Saying Goodbye To His 1963 Ford Falcon!
As you have probably heard by now, Aaron Kaufman has left the Gas Monkey Garage, and their crew and is off to a brand new start for his own show that should be filmed for The Discovery channel just like the one that he is leaving.
Now possibly to get the funds for the new garage, he decided to sell his Road Race Falcon on eBay, in a bidding that started at only $1,000 but is quickly climbing all the way to the $35K mark, and does not seem to be slowing down.
If you haven't heard the car did participate in the 100th Pikes Peak International Hill Climb event last year, so Aaron is advertising it, "as raced".
It is also advertised that the car will be able to run on 93 octane fuel but just like any racecar it likes the taste of the 100+ octane fuel much better.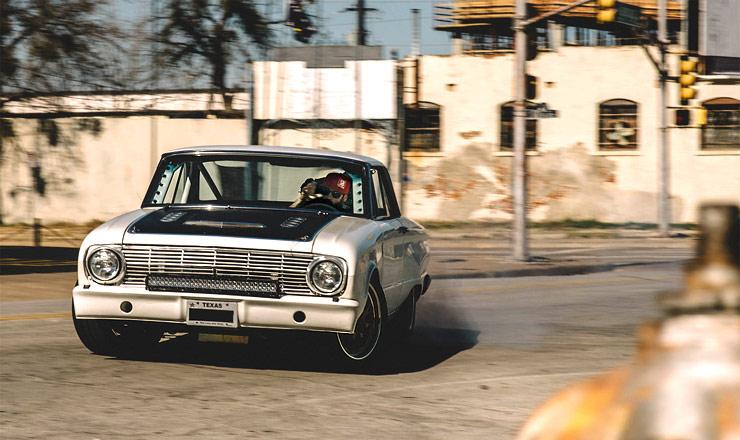 As for the equipment i'll hit the highlights
363ci 3rd ten boss sbf 500hp
msd ignition
holley 750cfm hp series carb.
underdrive pullies
You can see full specification on eBay: http://www.ebay.com/itm/292087134632
At the moment, the price tag of only $50 grand is a bargain since we all know that Aaron spent between 80 and 90 thousand dollars on it, so you better hurry up.
If you need more info about this amazing vehicle check out the video bellow made especially about this 1963 Ford Falcon.