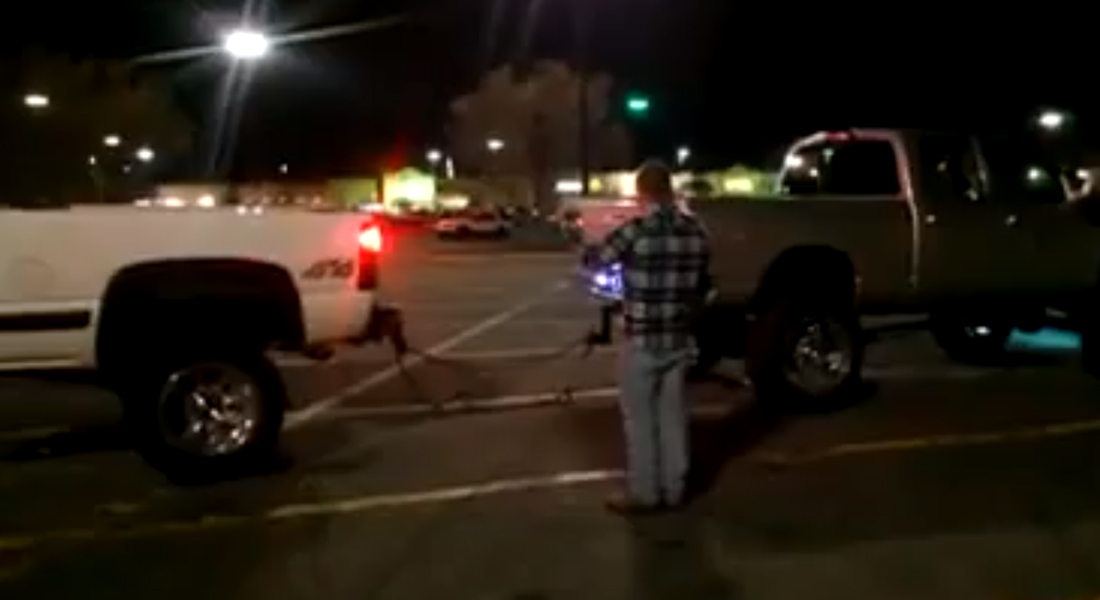 Dodge Cummins Truck Takes Tug of War Win Too Far!
The setup is quite familiar. Two trucks, one
Chevy
one
Dodge
, two hotheads in the seats back to back with allot to prove to themselves, to the guy in the other truck, and off course to the crowd. And oh what a lovely crowd it is. Then all of a sudden it all goes terribly wrong for the Chevy. It's not only dominated in the tug of war, but the guy in the Dodge takes him for a ride over the grass and around the parking lot. I wish they only had a camera pointed at the driver of the Chevy. It would be priceless to see his face, as he is being dragged around taken on an involuntary ride. Yes, maybe the driver of the Dodge took things too far but then again, there was no damage or injury to the Chevy except for the driver's bruised ego. If that was me, I would have laughed about it since it was still kind of funny being dragged around like a rag doll. And yes the whiny screaming girl is annoying but there's always one of those around.