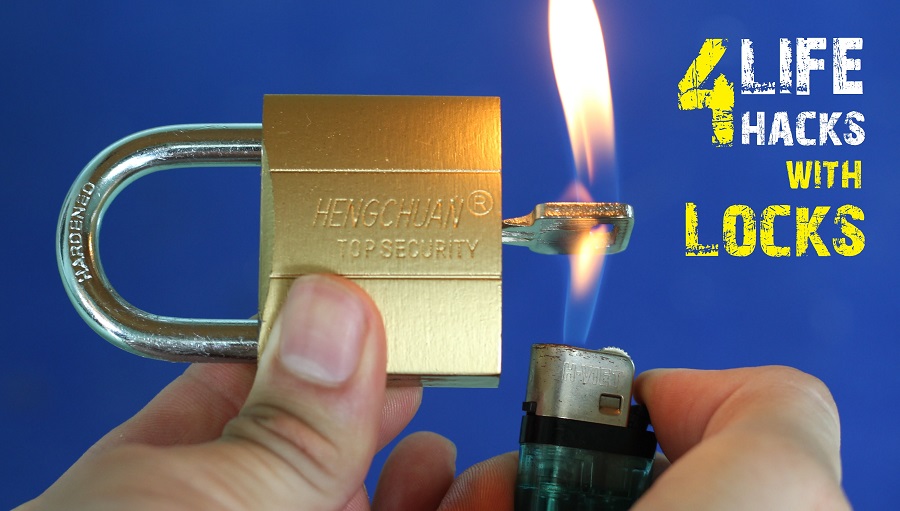 Four Amazing Life Hacks With Locks!
Once again we show you a video that the lock manufacturers are going to hate us for. Well actually some will hate us but some will end up praising this video since their locks are mostly resistant to this kind of hacks but probably not resistant to all of them. For example we know that the fourth hack, the one for breaking the lock with wrenches will not work on a real steel master lock or any other good quality lock made of proper materials.
The other methods? Well all of them are tested on cheaper version locks so we would sure like to see the video where they use real high quality padlocks. In the meantime please remember these methods are to be used to get into your locked stuff, not somebody else's.