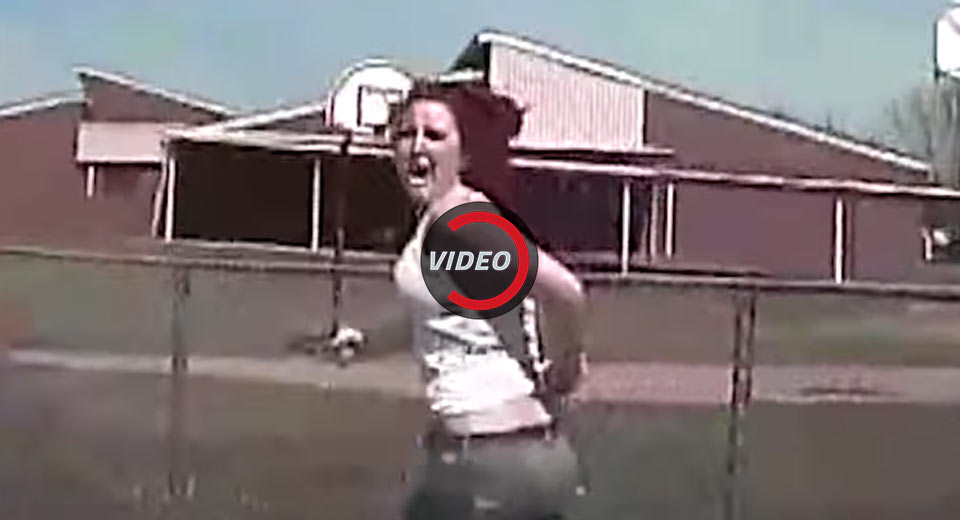 Dashcam Shows Wanted Woman Get Run Over After Firing At Police!
Her name is Madison Dickson and at the time this video was made she was already on the arrest list, due to a few weapon related crime, amongst which were shooting a woman in the arm and a man in the head in an attempt to steal their vehicle.
We figured that this is very important to be stated before people start going on about police brutality, and even the video alone is proof enough, since the area in which she is shooting at the cops is right next to a school, which was luckily out. So, before you start attacking the Police about excessive force, remember that a stray bullet from her gun even if it was meant at the cop could have injured some kids.
The list is huge and amongst the worst crimes that she was charged with, are; assault with a dangerous weapon, attempted larceny, discharging a firearm in a public place, unauthorized use of a vehicle and intent to kill.