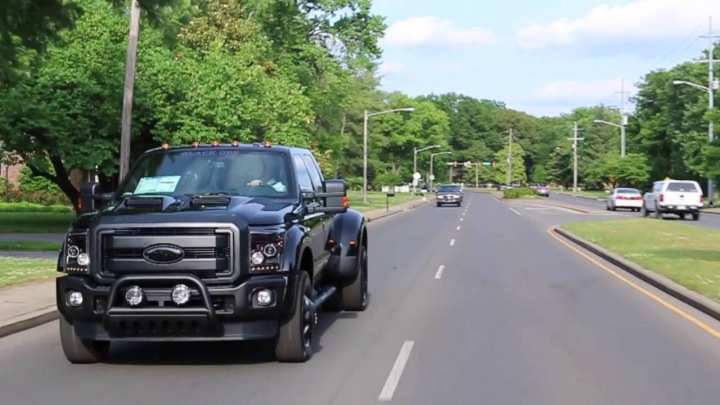 The Badass F450 Black Ops Is Sick!
One of the top contenders for the baddest truck out there comes from Ford and it is the 2014 Ford F450 Black Ops, with so much additional stuff that it takes this guy 8 minutes to tell you all the options on this fully loaded beast.
And yes, he will be using the "blacked out" description in almost every detail about this truck.