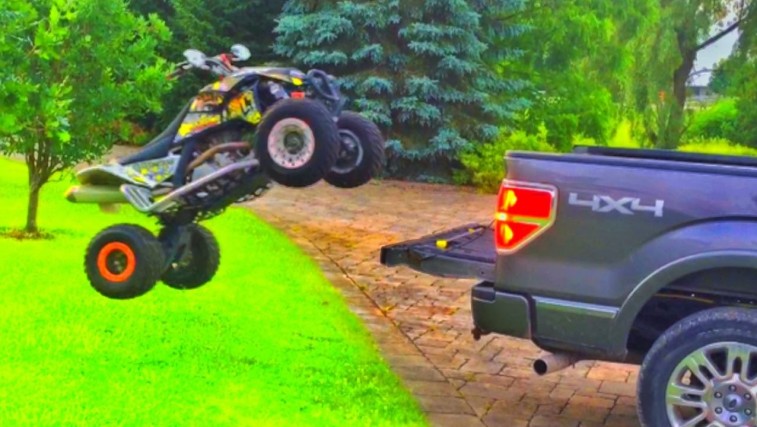 The best guide for easy quad load!
When you have a duty to tow around a quad, you should have some key equipment that will make your job successful.
You will need a truck, of course, preferably a trailer, and some ramps. Mark Freeman today will show you how to skip some of the equipment in the most amazing quad loading video.
We can see how he lines the quad up and uses just the leg strength to load it into his Ford F-150 pickup.
Watch the video here as a little bit of comedy is introduced, and Mark makes it so easy without an equipment. Enjoy!