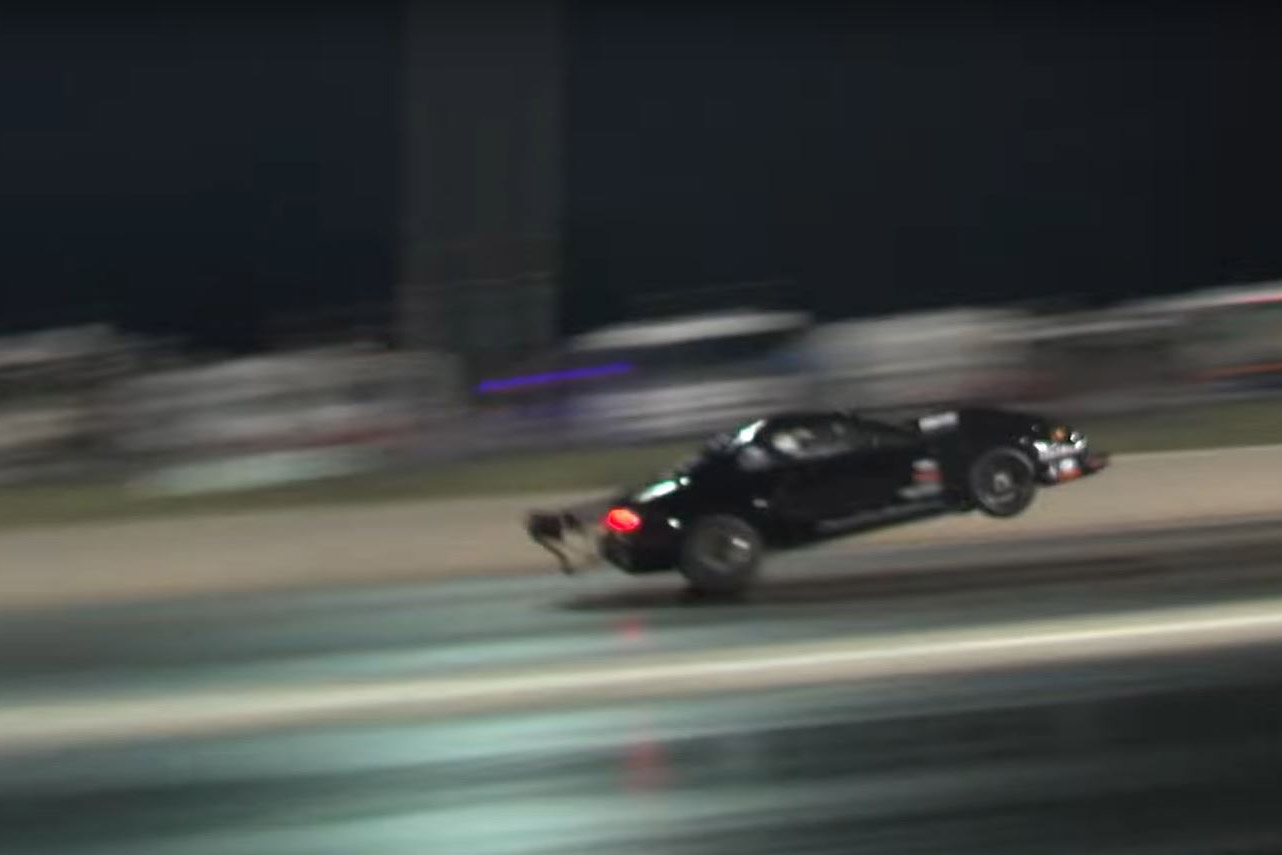 Frank Soldridge CROSSES THE FINISH LINE AT 196MPH ON THE REAR WHEELS!!!
At the drag races, you will see some amazing machines, and the ones that we area about to show you tops many of the powerful machines that you can find on internet.
This is one of the amazing drag races we have ever seen, and we have seen many, but a pass that results with amazing 195 mph at the finish line, and a pass that is done mostly on the back wheels, now that's some serious power and torque, defying gravity at amazing levels.
Yes we know that at higher speeds the air resistance helped in keeping the front in the air but it is still one of the most insane passes we have ever seen and you just have to watch it!