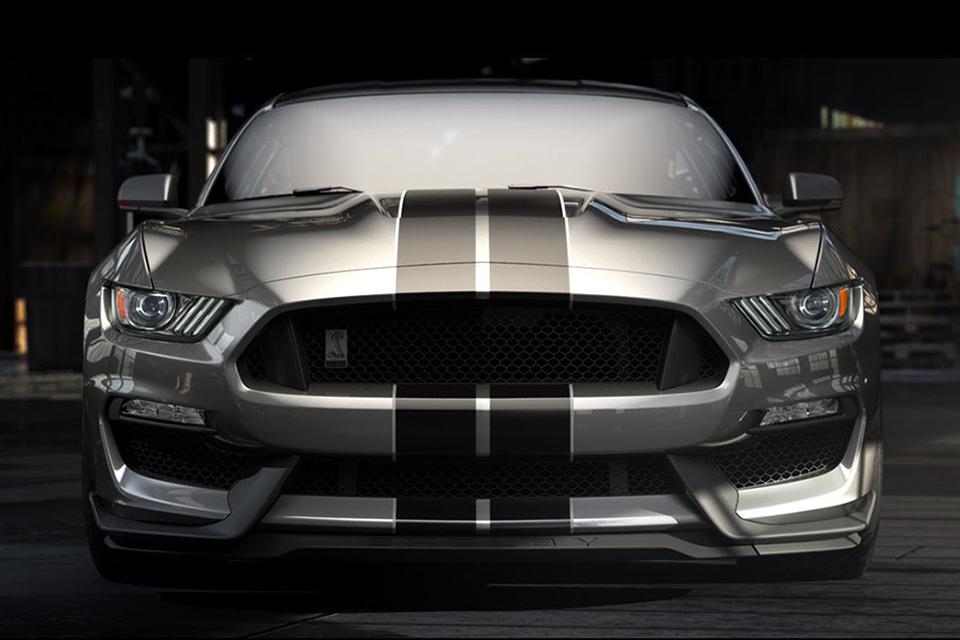 Say hello to the gorgeous 2016 Ford Shelby GT350.
Forget about the forced induction because Ford is ditching superchargers in a service of a naturally aspirated animal delivers over 500. So, today meet the beautiful 2016
Ford Shelby
GT350. Ford rather that building a muscle car for the straight line dragsters, it is looking to make a real track contender with this beauty. The
Ford Shelby
GT350 is a well rounded car and it is powered by a 5.2 liter V8 engine that is mated to a 6 speed manual transmission. The engine delivers 500 HP and 400 lb-ft of torque, with a little improved torque curve that will make that power more usable while driving on the road. It looks like Ford seems to be using a more track-ready, Boss 302 inspired model here instead than building something reminiscent of the GT500. The two-door will be the first Ford that is equipped with magnetic dampers, and also it will have massive Brembo brakes, a rear diffuser and lip spoiler, and aluminum hood with widened fenders to accommodate the 19 inch wheels. More details soon.