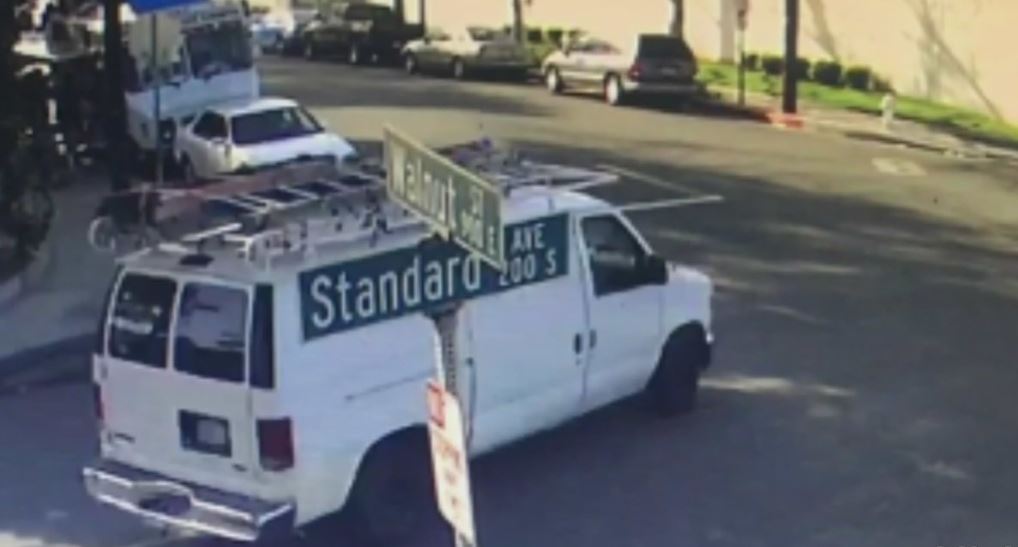 Motorcyclist Killed In Santa Ana Hit-And-Run!
This terrible accident caught on tape, occurred in Santa Ana, California, in one of the industrial areas, and its bad, the biker did not make it, as a white van takes a left turn at a crossroad, he gets directly into the path of the biker, which is apparently trying hard to stop.
At 5:12 p.m., a white-colored van and a motorcycle collided at Standard Avenue and Walnut Street. Santa Ana police said the van was turning left when collided with the motorcycle, ejecting its rider. The van left the scene of the crash.
In fact, he slammed on the front brake so hard that the whole bike rotated and his rear wheel got extremely high off the ground and he hits the van with his head.
The video is stopped a split second before the impact and has been shared with the public in hope that somebody would recognize the van and report it.
The unfortunate biker passed away in the hospital due to the severe injuries sustained in the crash, so if you have any information about the van, please contact the authorities and share the video so everybody can see it, and hopefully help in finding the driver.
Anyone with information on the crash should contact Santa Ana police at 714-246-8665.