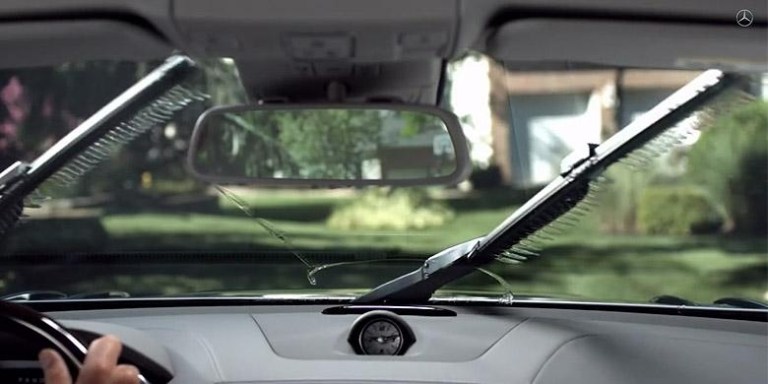 Mercedes Benz Has Reinvented The Windshield Wipers In An Amazing Way!
It was more than a century ago when the American Inventor named Mary Anderson filed a patent named "window cleaning device for electric cars, and other vehicles".
Back then there were an even number of electric and petrol powered cars and before the discovery of the cheap petrol fuel it looked like the electric car was the way to go forward in the future.
Cars were getting more and more popular and the fact that they could safely travel in rain now spurred a new challenge of effectively cleaning the windows of the vehicle from the rain drops that impeached vision.
Ever since the begging of the windshield wiper system has been reviewed and modernized numerous times, but all of those have been an evolutionary kind of development instead of a revolutionary one like the one that Mercedes Benz has now claimed.
According to them their new type of laser cut windshield wiper will reinvent the way we have used the wipers so far by implementing the wiper fluid nozzle inside the actual wiper.
Check out the video and see how this new technology works and why they have been boldly claiming a 50% reduction in washer fluid.