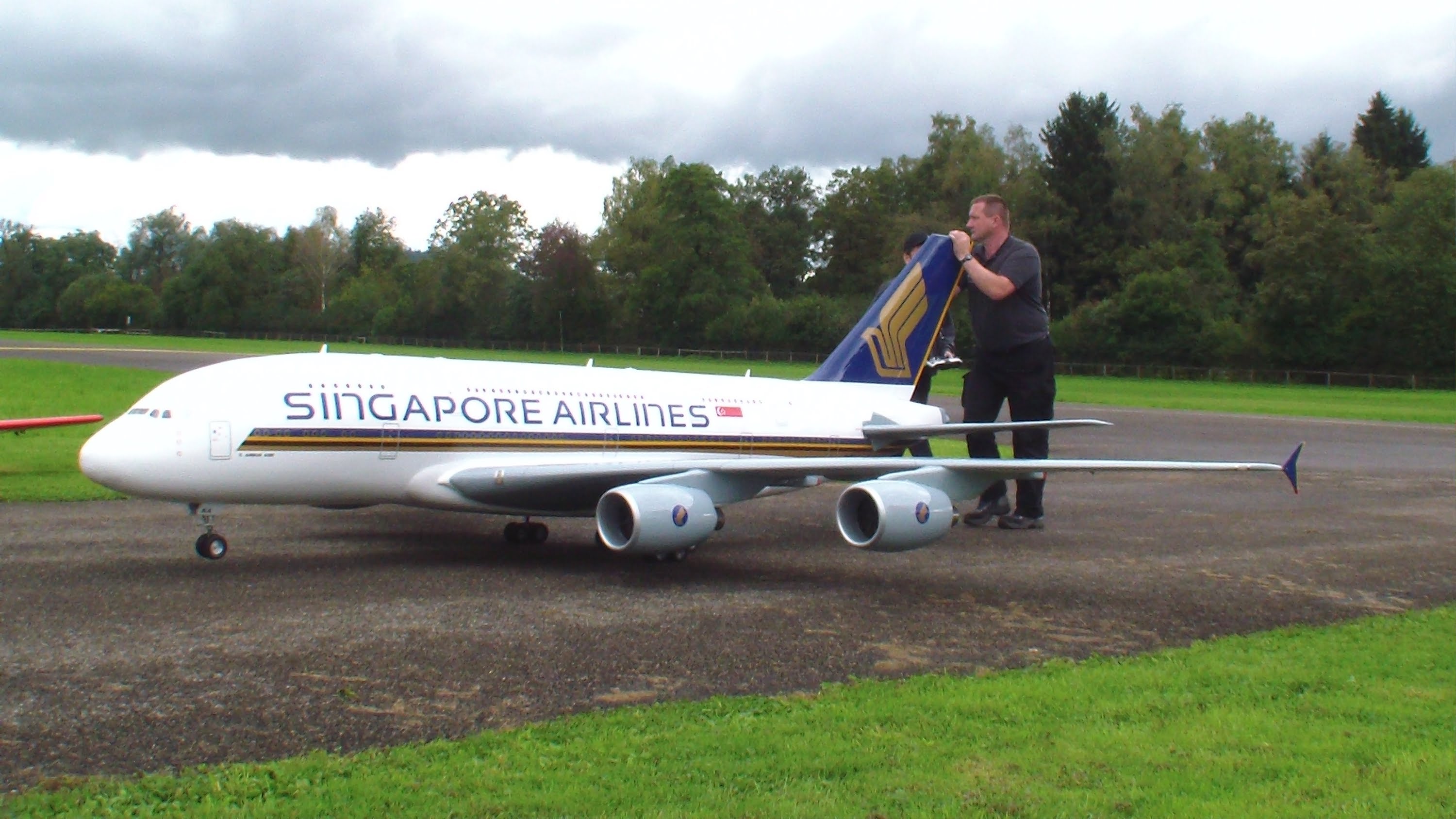 Remote Control Airbus Is AWESOME !!
How would you like to own/fly a Singapore Airlines Airbus A380-800. In all fairness the one you are about to see is a 1:15 sized model and it has a wingspan of 5,3 meters and total length of 4,8 meters, never the less it is awesome.
Built by Peter Michel and piloted by Michael Brauer, this Remote Control replica jet not only looks like the real thing but with its jet turbine engines it sounds like the real thing as well. Weighting about 71 kilograms with a 10 liter fuel capacity this thing can taxi, take off and even land safely thanks to his four amazing Jetcat P120 turbine engines. The fuel consumption on the other hand, is something else. This toy gulps fuel at the rate of 1,2 liters a minute, making it impossible to stay in the air for more than 8 minutes at a time, unless somebody builds an RC tanker so they can refuel mid-flight.
Check out the video and no you will not get frequent flier miles from Singapure Airlines.