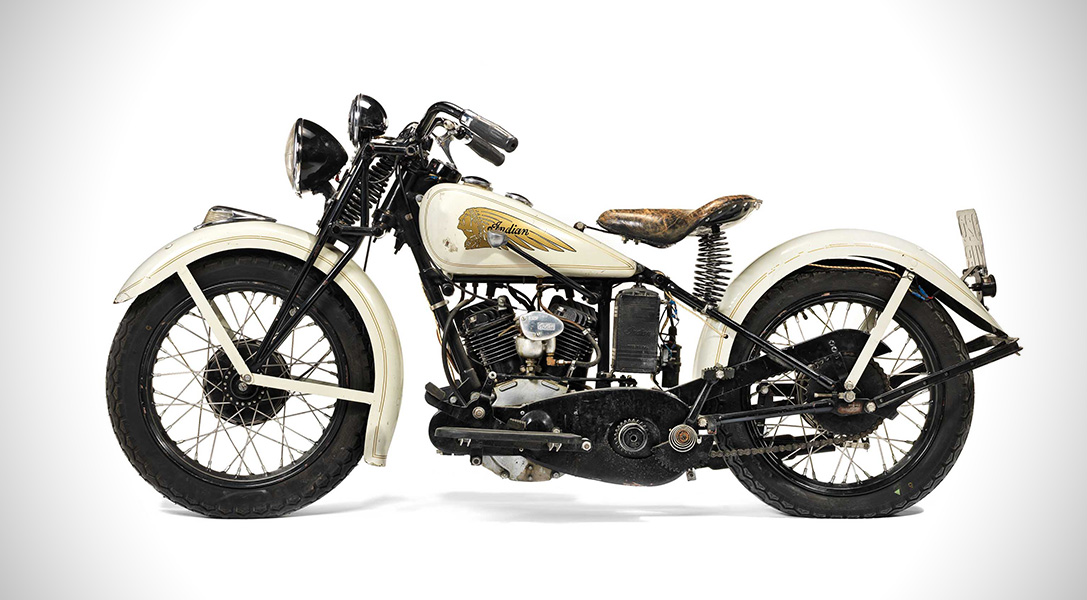 AUCTION BLOCK: STEVE MCQUEEN'S 1934 INDIAN SPORT SCOUT
Terence Steven "Steve" McQueen was born in March 24, 1930 and died in November 7, 1980. During this time he made movies like The Great Escape, Bullitt, Papillon and many more that actually earned him the nickname "The King of Cool". McQueen was a big motorcycle and racecar enthusiast. Every time he had the chance to drive in a movie he jumped at the occasion, he even performed many of his own stunts, including parts of the iconic car chase in Bullitt and the motorcycle chase in The Great Escape. He collected many motorcycles during his years of fame and in fact he even owned a 1934 Indian Sport Scout that is soon to be put on the auction block.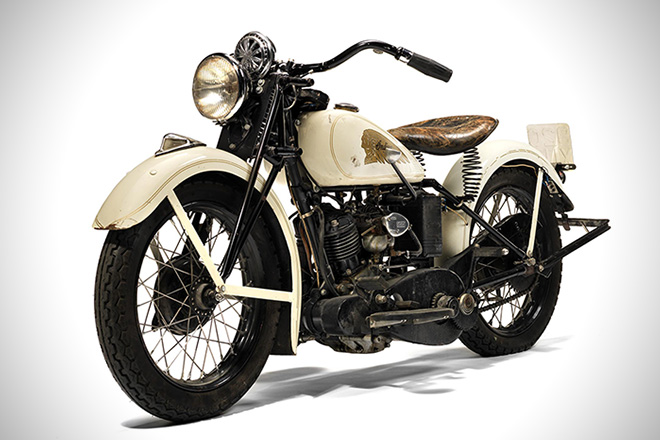 Powered by a 750 cc engine this Indian Sport Scout owned by the once famous actor is a slimmer version of the regular Indian Scout model. Ivory and black paint and a Euro-style fork are truly something that gives the bike a special look. The seat setup on the other hand is not as impressive, but even with it holding it back, Bohnams is expecting the bike to reach between $83,600 and $99,000 on October 18 when it will go up for auction at Staffordshire Showground.