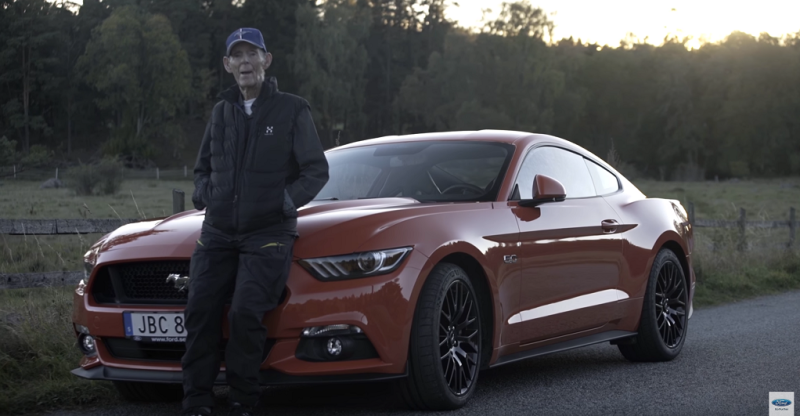 This 97 Year-Old Swedish Bad Ass Drives A 5.0-litre V8 Ford Mustang GT!
What is the real age limit when you are supposed to give up your dream of ever driving you dream car that you have been craving for ages? Is there such a thing and should we remind our self that we are too old for a sports car?
Meet Lennart Ribring, a 97-year-old gentleman from Sweden that tells you to throw out that rulebook and write your own which says, "you are never too old to buy your favorite vehicle".
And he is not just telling you that, this is a guy that actually went there and bought a Ford Mustang GT, once it became available in Europe.
He has been in love with that car ever since he had one back in the day, and even taught his sine to drive in it, so you know he holds Mustangs dear to his heart.
Watch the video and check out his story, one of the most inspirational that you will see today.