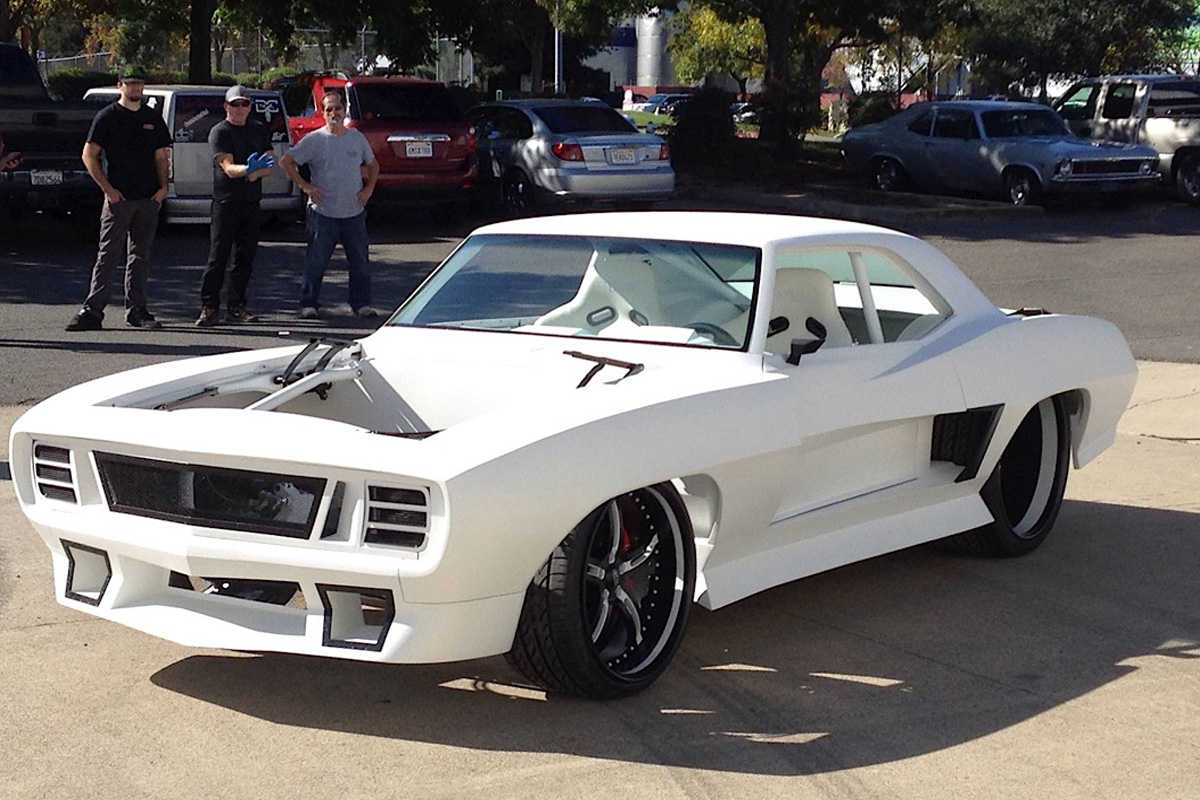 The unique Illusion Camaro presented at SEMA 2014!
The first generation 1969 Chevrolet Camaro, although it has no motor or paint, is out of this planet. A mix of old school and modern design aesthetics, this Chevrolet Camaro called the Illusion, was presented at the
2014 SEMA
that was held in Las Vegas, Nevada.
The video was posted by ScottieDTV and it is really crazy to believe that people would look at a car that even can't run. The Illusion
Camaro
is just a display model built by Relentless Rides from Ukiah, California. This company specializes in bringing custom hot rod models from concepts to real cars. If you have something in mind, they can make it a reality.
From its super wide fenders and deep dish wheels to its futuristic rear end, this Camaro is a specimen that is very different from the other vehicles. It really looks like this Illusion
Camaro
jumped into a time machine and now the car came back. It has added supercar air ducts along the sides and lowered body lines.
But, we all know that people are going to hate even if you do something right. This project is an awesome redesign of the first generation Camaro that has a snow white paint.
What do you think of this Illusion Camaro? Do you like it?