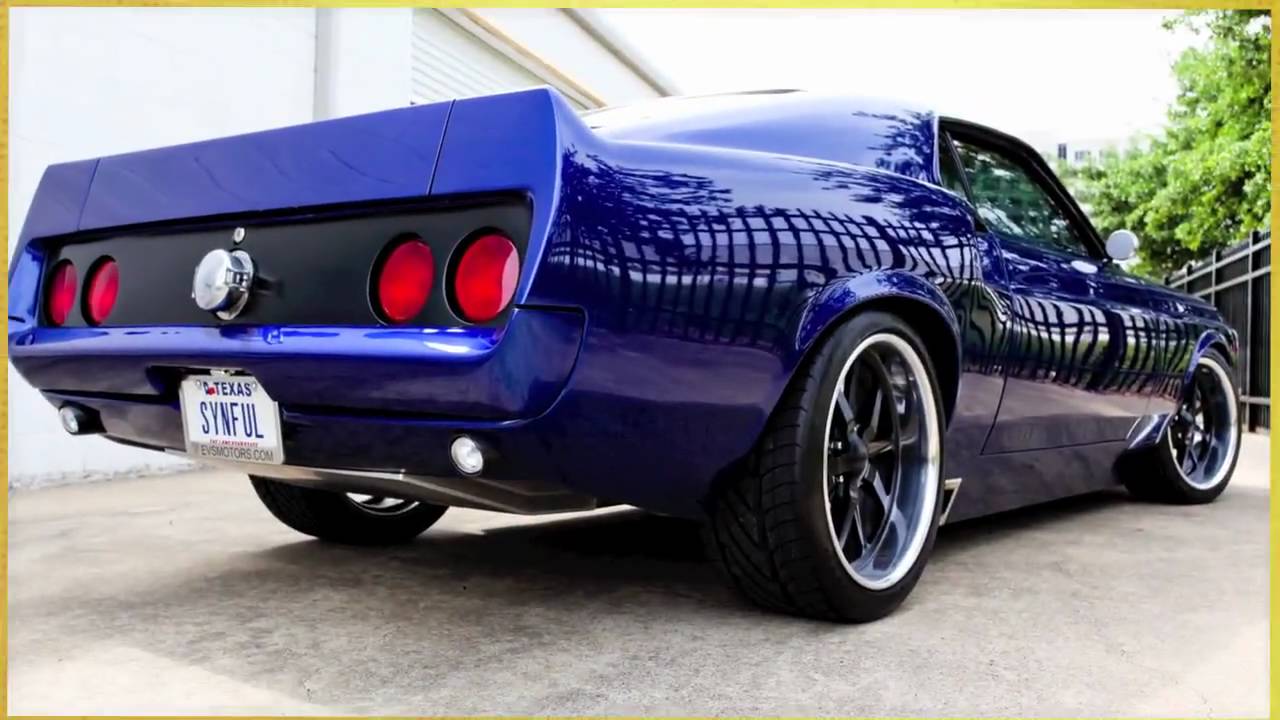 The 1970 Ford Mustang called the Synful looks amazing!
Here we have one 1970
Ford Mustang
modified by EVS Motors, a small manufacturing company that specializes in modifying and producing muscle cars, so they made an amazing vehicle garnished with every possible detail that they could find it. It is called Synful and under the hood the car has a 392 Ci engine that delivers 435 horsepower. Check out the video and enjoy!