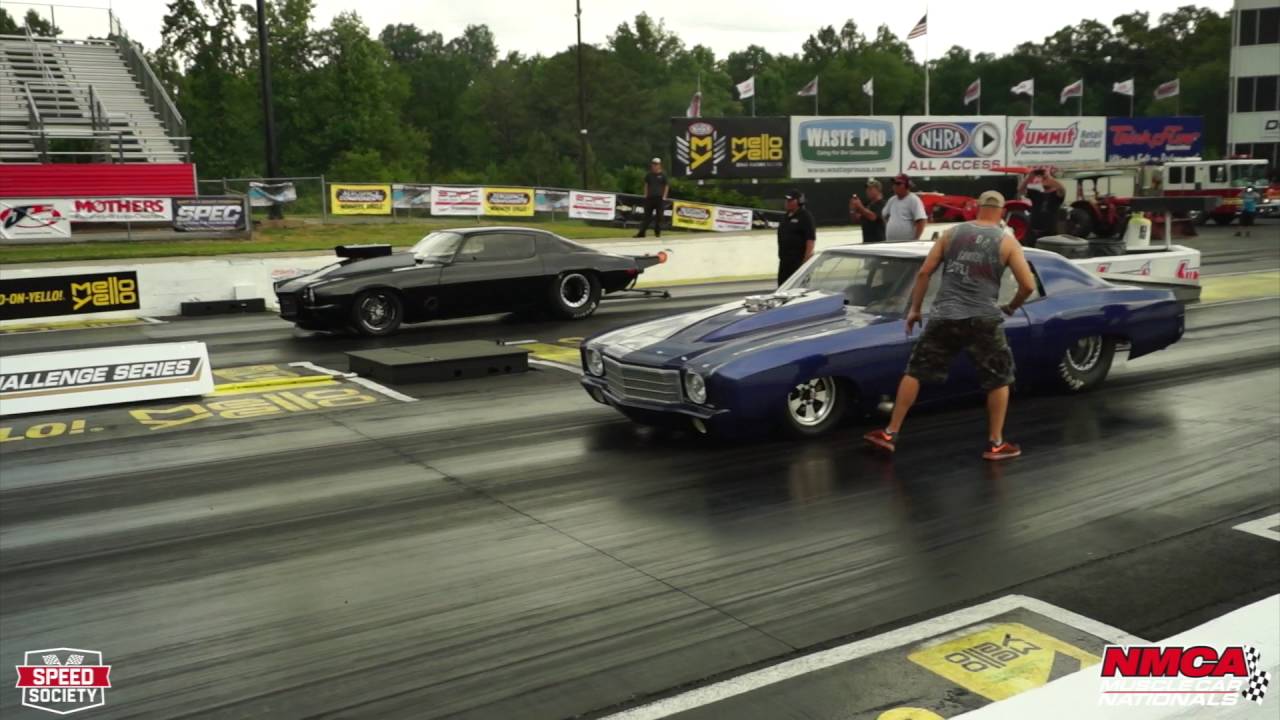 STREET BEAST DOC VS SINISTER SPLIT BUMPER MONZA – DRAG RACE!
You didn't think that the Street Outlaws will just stick to the streets and never go back to the tracks did you? It would be a real shame in all honesty to leave those extreme machines on the dirty streets and not bring them to a sticky racetrack to really get them flying.
The Chevrolet Monte Carlo owned by Doc is pitted against the split bumper Chevrolet Camaro of Monza in this race that is being run at the Atlanta Draway, where they blast off towards the finish line with Doc's Monte Carlo hooking like you've never seen it before.
Watch the video and remember you have been warned since this is one of those videos that can give you whiplash just from watching it.