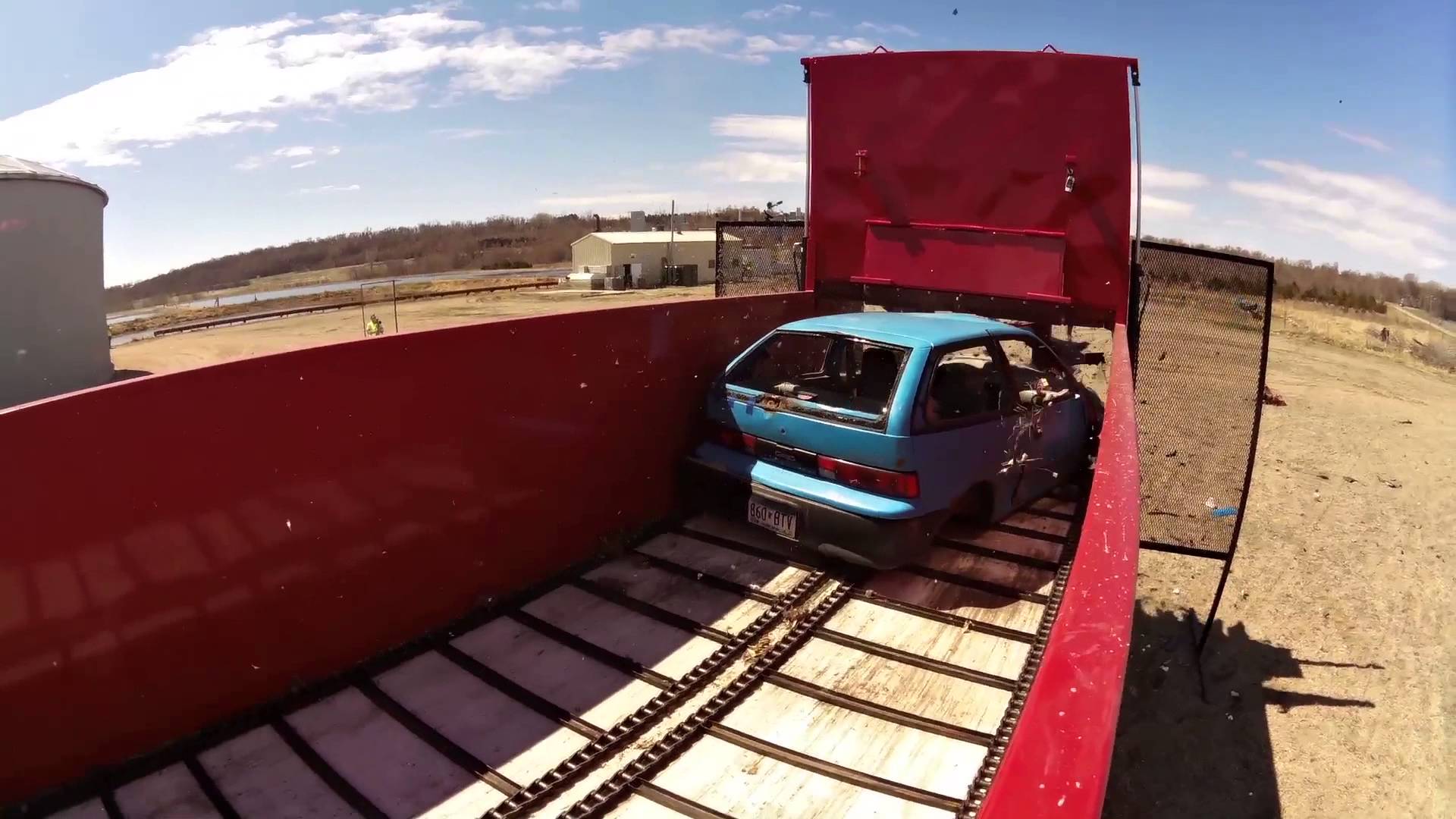 We took a 1994 Geo Metro and Ran it through our CB 1200 Spreader to see what would happen!
There are many ways to kill a car. Run it to the ground without fluids, smash it into things, or drive it off a cliff…
This time somebody decided to take the last ride of a 1994 Geo Metro, thru a CB 1200 Spreader.
The CB 1200 Spreader is extremely powerful so it did not look like the car put too much of a fight on its last journey.
Nevertheless it is still a cool video to watch.