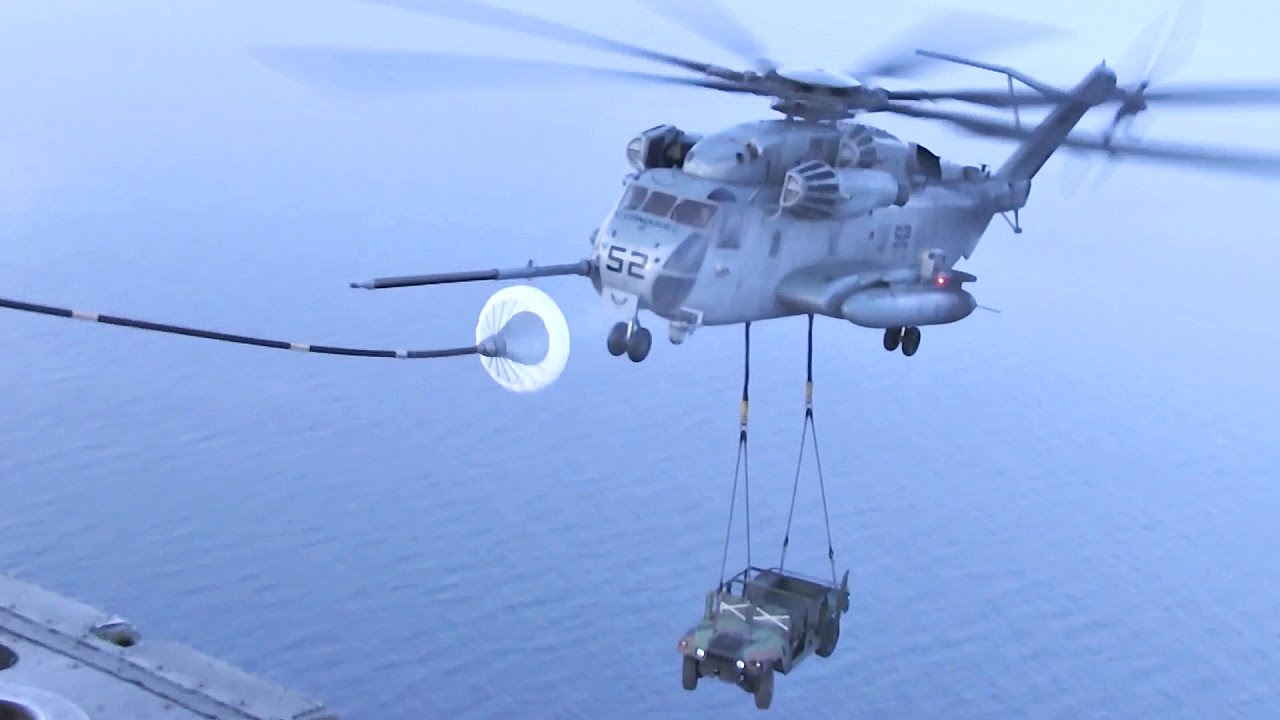 That Takes Skills – CH-53E Super Stallion Perform Air Refueling While Carrying A Humvee!
This is an amazing video of three extremely important war machines the entire military personal of the United States.
The first one is the ever-present Humvee, a vehicle that has taken troops from the deserts of Iraq to the mountains of Afghanistan and all over the rest of the world, but this time, this machine is not used to transport anybody, it is rather transported itself, so instead of giving a ride this Humvee is hitching a ride on a huge CH053 E Super Stallion helicopter.
Now for the real twist, that Super Stallion which has a Humvee dangling underneath it, is being refueled by another working horse of the military, the famous aircraft, the KC-130J Hercules.
This trio stars in an amazing refueling video, that has been made during an exercise, and there is only one word to explain the fact that we are watching two aircraft meet in midair to transfer fuel, while one of them has a land vehicle swinging from side to side underneath, awesome!