Skyscraper Literally Melts A Car In England!
European cities are getting more and more congestion and finding a parking spot in one of them is literally becoming mission impossible. But London shows that their motorists are amongst the most troubled ones, since beside paying the congestion charges to drive downtown now there is a new nemesis to cars that comes in a form of an oddly shaped skyscraper. Known to the public as the walkie talkie this 37 floor building in downtown London is shaped like something that resembles a converging mirror and just like any mirror of this sort it focuses the suns energy into one specific spot.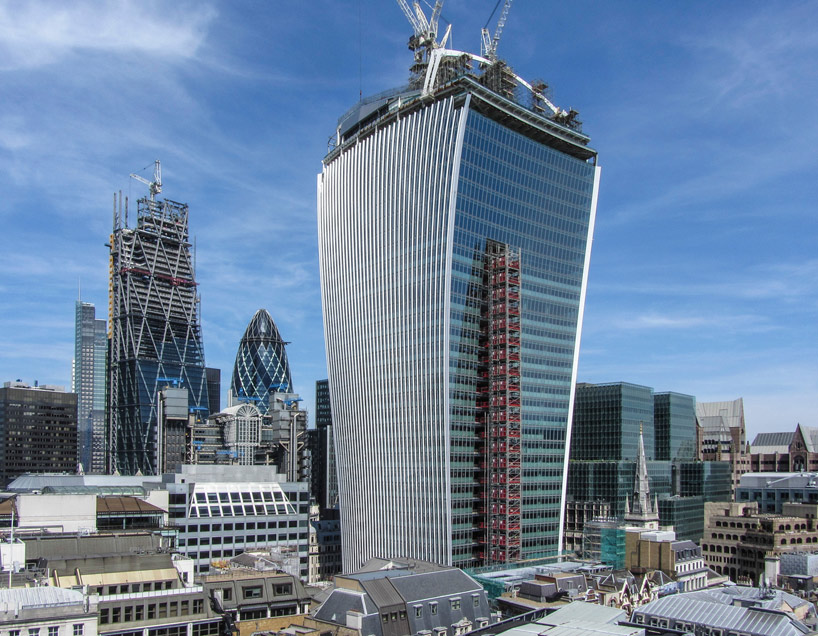 The bad thing is, somebody parked their black Jaguar at this spot and found out just how heat resistant is their British luxury car. As the pictures show, not that much. Most of the plastic parts on the vehicle have melted leaving them shaped, well like molten plastic, disfigured and damaged, with the only consolation being that the builders of the Walkie Talkie, will pick up the tab for the damage.
So if you are ever in the British Capitol, watch where you park your vehicle.