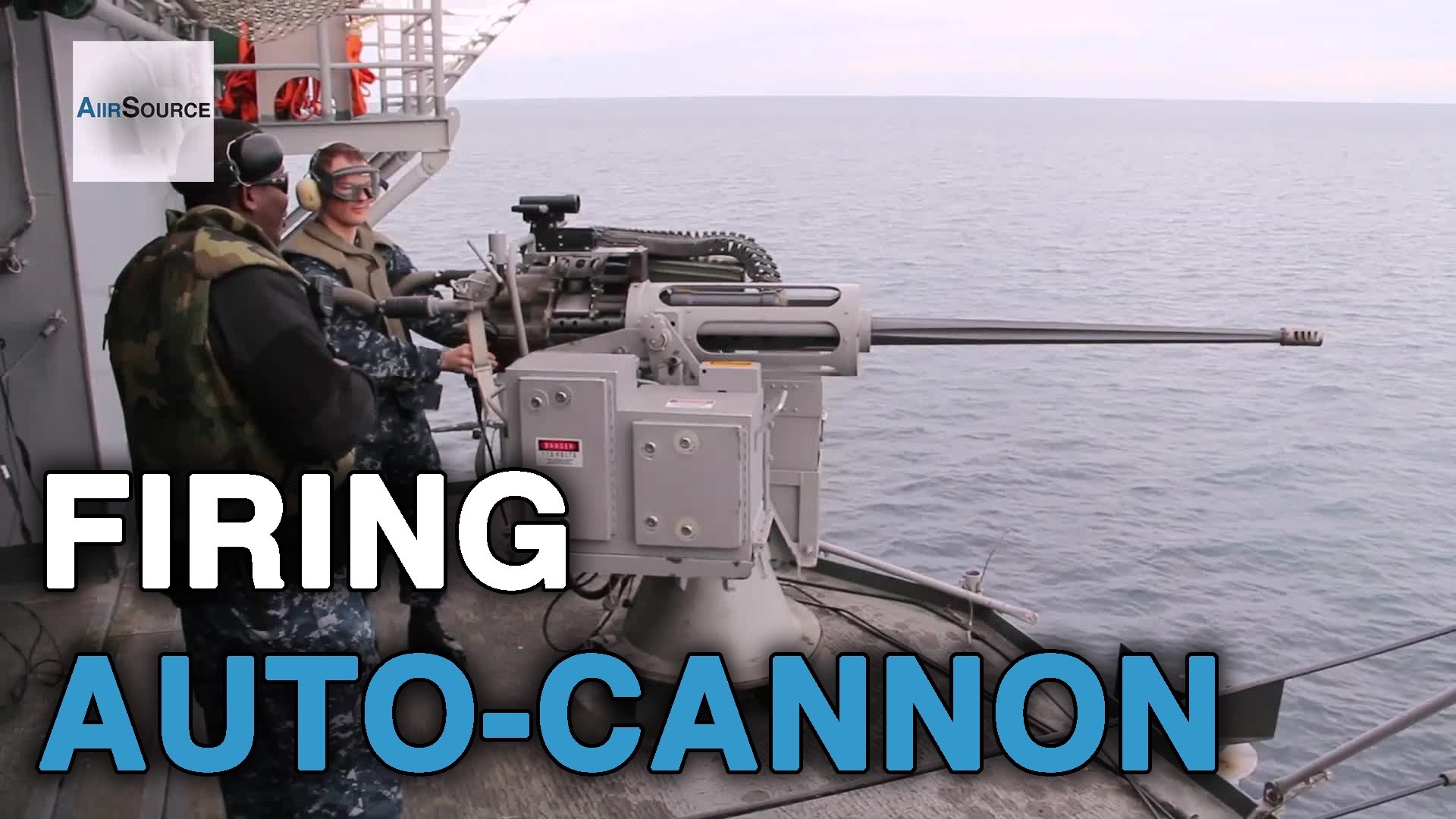 US Sailors Firing the Powerful Mk38/ M242 Bushmaster on a Boat!
First of all, let us explain, this is not a machine gun, this here folks is the 25mm (0.98 inch caliber) autocannon, and it has been in service since 1972 with explosive results, um literally.
It is used by a few ground vehicles like the very famous Bradley Fighting Vehicle (both M2 and M3 versions) and the Marine Corp's LAV-25, the eight-wheeled light armored amphibious reconnaissance vehicle.
But most of the 10 500 + units have been mounted on vessels by the U.S. Navy in order to provide them with close range firepower which is to be used for close protection against some patrol boats, mines or even targets on shore.
In order for the Navy's gunners to be proficient in the use of this cannon, they must train regularly with this weapon.
This time we bring you a video of such training exercise during which you will be able to hear the deafening bark of this autocannon as it shoots some targets at the open sea, and no it is not that practical for fishing.